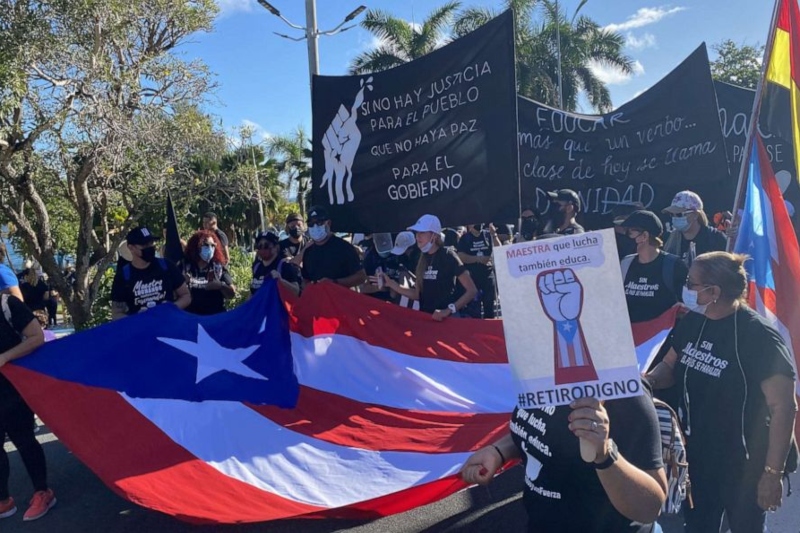 puerto rico government employees cry out against no pay raise

Puerto Rico – Government employees and supporters are openly protesting against no pay raise and unequal working rights. These have been supported by thousands of public-school teachers who then abandoned classrooms in early February to demand raises and better pensions.
This time, the objection and striking can be seen by employees of authority of Roads and Transportation who refused to budge from their sit-out protests. Protests are multiplying, with union leaders calling another demonstration and social unrest is at its peak. This isn't doing any good to Governor Pedro Pierluisi. He has only been a year into his term.
Related Posts
Except legislators, none of the government employees have got any raise in salaries, to the frustration of many. With the cost of living increasing by the year, this isn't easy to manage in the stagnant salaries that government employees have. Power and water bills are nearly 60% higher in Puerto Rico than the U.S. average. Groceries are 18% more expensive than on the mainland, although health care and housing costs, among others, are lower, according to the island's Institute of Statistics.
The stagnation in pays is huge. For example, public school teachers in Puerto Rico earn a base salary of $1,750 a month. They are now demanding a minimum of $3,500. Firefighters earn a base salary of $1,500 a month and are seeking $2,500 and an improved pension plan.
Meanwhile, the governor did make some announcements for the betterment of everyone. But it was obvious; he couldn't please everyone in one go. He announced amendments just weeks after the federal control board that oversees Puerto Rico's finances approved a fiscal plan that contained smaller pay increases for teachers, firefighters and other employees. It said the government's financial state did not allow for more. So, there are so many more to be pleased the governor's position is really under risk.