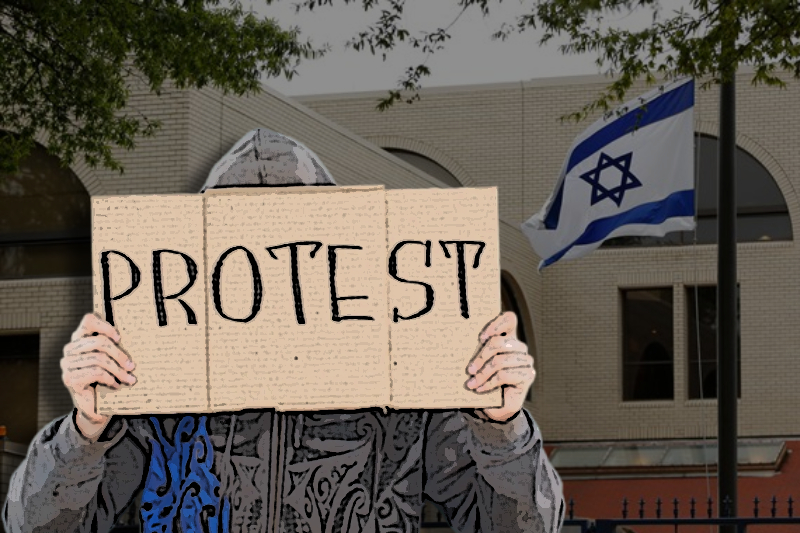 israel spaniards protest
Following the trouble between Palestine and Israel, youngsters have shared a strong stand on the matter and handling of the issue by both sides. The main focus remains on the use of violence and extreme measures by either of the countries.
On Tuesday, many people were found on the streets of Madrid out israeli embassy protesting against the use of violence in Palestine. The protest saw youngsters waving Palestinian flag and shouting phrases in support of the country.
Some of them were shouting 'Israel, assassin of Palestinian people' and others said that 'it's Palestine and not Israel.'A lot of them came with proves to support their protest where they held pictures of Israeli officers torituring and arrestig innocent Palestinians. However, amid all the protests, the people were conscious not to neglect wearing masks as authorized by the health laws of Spain.
Related Posts
This is after weeks of tension were brewing between the two nations in the much contested region–Jerusalem. The issue was highlighted in the international media after it was found that people were killed during Israel's attack on Gaza. As per Gaza's Health Ministry, 83 Palestinians, including 17 children along with 7 women have been killed.
Be it the Israeli military of Hamas, both sides have lost their men and as per a report, nearly 500 of them have been wounded. The defence industry of Israel shared a clipping of a missile coming from Hamas's end and said that it is the first time the missile misfired and killed innocent people in Gaza.
There were always tensions between the two nations but earlier this month, matters further escalated when Hamas started firing rocket barrages at Tel Aviv and Beersheba. Following this, Israel had carried out hundreds of air strikes in Gaa recently, which saw almost 43 Palestinians dead.
The Isreali organizations are trying to calm down the situation by celebrating Eid today. The official ministry handle posted that nearly 17,000 muslims celebrate Eid in the country on Saturday.