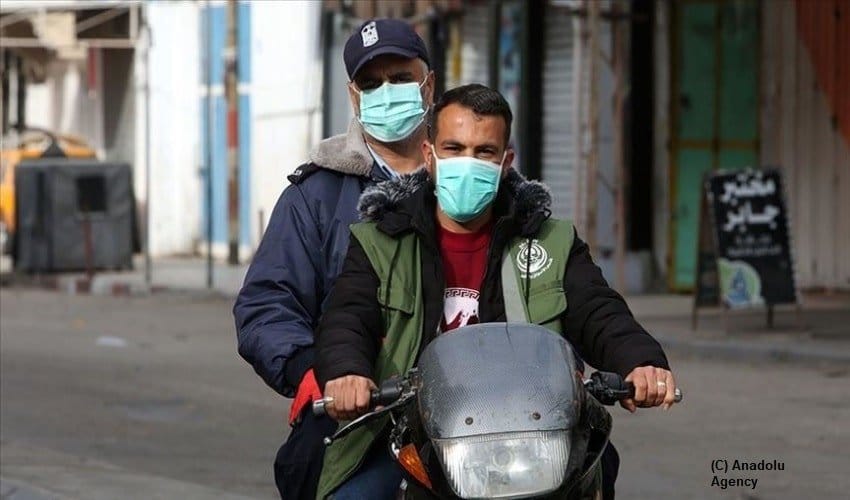 In these days, along with Israel, the Palestinian Authority is also fighting its battle against the Coronavirus.
In these days, along with Israel, the Palestinian Authority is also fighting its battle against the Coronavirus. According to Haaretz, the government of President Abu Mazen has decided not to resort to a new lockdown for the time being, in order not to freeze even more the economy of the Territories, already heavily hit in recent months.
A Palestinian official told the Israeli newspaper that the problem for the Palestinian Authority is the approximately 30,000 workers who go to Israel every day to work and return home in the evening. So, closing Palestine again but letting workers go back and forth with a territory heavily affected by the virus would be of little use.
Gaza Don't look away. #LifttheSiege
"There is no comparable situation in the world where a substantial population has endured such a permanent lockdown,"
Calls to end Gaza siege grow alongside new COVID cases https://t.co/P9YOqqyKqv#BDS Free #Palestine

— IPSC (@ipsc48) September 9, 2020
The decision not to resort to a second lockdown is not official. Currently, the restrictions in place are bans on holding weddings and funerals with a following of citizenship, along with a ban on Friday prayers in mosques. "In the absence of the possibility of border controls with Israel, it is as if the Authority were trying to achieve herd immunity," the Palestinian officials said. Between March and June, Abu Mazen's government imposed a general lockdown to prevent the spread of the virus.
The measures remained in force even during the holy month of Ramadan, and authorities gradually removed them only on occasion of the Islamic feast of Eid-el-Fitr. The economy contracted by 68% and 1 in 7 heads of household found themselves unemployed.
According to WHO, on October 6, the Palestinian Ministry of Health recorded 510 new cases of COVID-19, of which 127 in Gaza and 118 in Jerusalem. The deaths were 6. According to some independent bodies, from the beginning of the pandemic, the cases of contagions are 42,000, with about 350 deaths. Every day the Palestinian government manages to conduct from 4000 to 5000 tests.
Akhram Arjoub, the head of the governorate of Jenin, confirmed that the policy of generalized lockdown seemed ineffective in the face of continuous workers trips between Israel and Palestine. Movements that cannot be stopped because work in Israel is one of the few sources of secure income for the Palestinian population. "Why closing shops and markets if our people go to Israel and return to their families in the evening?" The governor of Jenin asked, talking to local media.