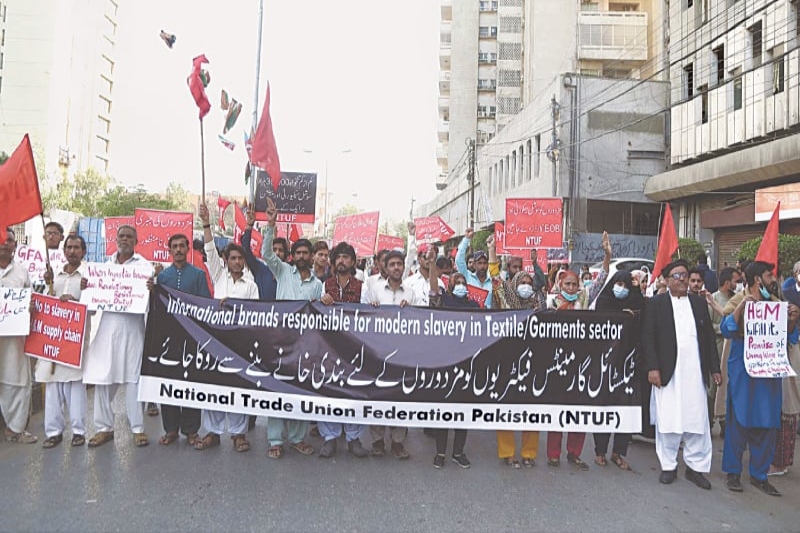 Implementation of Labor Laws in Karachi
Looking at the unfortunate situation in Karachi, the safety conditions in factories are still worst in the country. Even after Ali Enterprises factory tragedy, there has been no major role by the government to implement labor laws and still factories in the country are facing health and safety hazards.
In a meeting titled 'Recalling Baldia factory fire: exploring opportunities for safe workplaces in Pakistan', it was stated by leaders of trade unions that the working conditions have stopped low for the workers in Karachi.
They also said Ali Enterprises factory-like conditions could also be seen across the country in factories where no emergency alarm was raised about any incident and workers did not know how to use fire extinguishers and no emergency exit doors existed.
Karamat Ali, the chief of Piler, also threw light by citing examples on how workers were exploited and labour laws were weak. And also around the same time trade unions' movement had systematically been reduced so that only one per cent workers were unionized to raise their concerns.
Related Posts
He said the Baldia factory fire incident had got workers united at global platform and the victims' heirs received compensation. A similar platform is needed at regional and national levels to strengthen workers' movement and improve workers' health and safety conditions at workplace.
Nasir Mansoor from National Trade Union Federation highlighted that the recent factory fire at Mehran Town recalled the similar incident of Ali Enterprises where fire brigade could not enter the factory and space was so small that workers could not escape from the unit. There was no health and safety inspection take place at factories.
The European Commission of Human Rights and Clean Clothes Campaign guided and supported internationally and because of their efforts, European brands came under law for workers' compensation specially Ali Enterprise Factory, German brand, KiK Textilien. Making all the correct political decision it is time to make changes and implement policies that favour workers and labours of Pakistan