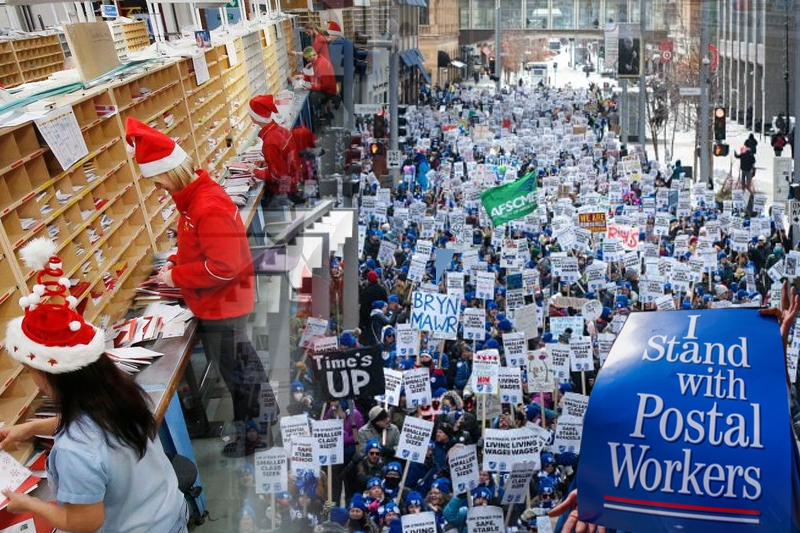 biggest strike of the summer' over 100,000 postal workers walk off the job
Last updated on August 11th, 2023 at 07:37 am

UK – More than 100,000 postal workers in Britain walked off the job on Friday in a dispute over pay, in the biggest strike of the summer. The members of the Communication Workers Union (CWU) are not happy with their current salary. 
Members of the Communication Workers Union at Royal Mail said that the 2 percent pay rise imposed on them by management was not good enough for them. They demanded higher salaries that were "dignified (and) proper".
The members took industrial action after they voted in favour by 97.6 percent on a ballot. Reportedly, the biggest strike of the summer will continue on 31 August, 8 September, and 9 September.
Related Posts
CWU general secretary, Dave Ward, reportedly said, "In an economic climate, where inflation looks set to soar to 18 percent by January 2023, the imposition of on;y 2 percent pay rise will lead to a dramatic reduction in workers' living standards." He further said, "We are united and determined to secure the dignified and proper pay rise we deserve. We can't keep on living in a country where bosses rake in billions in profit while their employees are forced to use food banks."
CWU spokesperson said, "Postal workers won't accept their living standards being hammered by greedy business leaders of Britain." He went on to describe the strike as the "summer's biggest strike".
The members also revealed that they were classified as key workers throughout the Covid-19 pandemic. Their salaries reportedly do not justify their role in the country.
A Royal Mail spokesperson said the members have developed contingency plans to minimise disruption and focused on getting mail delivery back to normal as quickly as possible after the biggest strike action.
He also said, "The CWU wants to work fewer hours, six days a week, starting and finishing earlier."