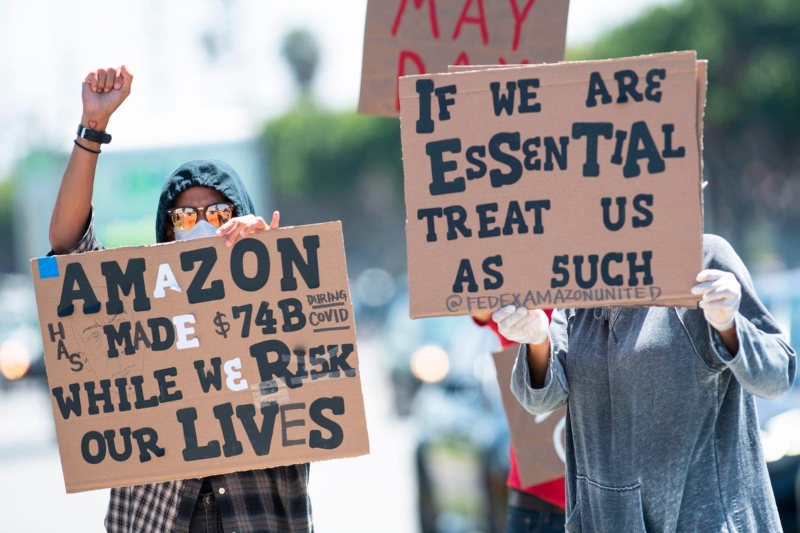 one more chance to form a union in the coming month

United States – After failing in their first attempt, Amazon workers will once again be getting a chance to form a union next month in the Alabama warehouse. The federal labor board has set the date to February which means that there is still scope for them to unionize.
The decision has been taken after an official National Labor Relations Board (NLRB) report that the e-commerce giant violated labor law in the union election which was held last year post which it had also announced in November that the workers seeking to unionize will be getting another opportunity.
On Tuesday the board stated that all the workers in the plant in Bessemer will be voting for the election through mail service and it also announced that the ballots will be mailed out on February 4 and returned by March 25. The election announcement has come as a blow to the e-commerce giant.
Related Posts
Amazon is currently the second largest private employer in the United States after Walmart. The company has been not tolerant towards the union and has fought for over a year to stop the workers from forming any such union. Workers at the Bessemer plant ultimately voted 1,798 to 738 to reject the Retail, said a report.
In the US itself, the giant has about 750,000 warehouse workers and the company has time and again called out for unsuitable working conditions.
According to those who are supporting a union in Bessemer, they are asked to spend over 10 hours in shifts on their feet in the warehouse and are not even given enough breaks.
Amazon spokesperson, Barbara Agrait, talked about the union issue toa leading daily saying the voices of the workers are surely being heard. "Our employees have always had the choice of whether or not to join a union, and they overwhelmingly chose not to join the RWDSU last year," said the Amazon official.