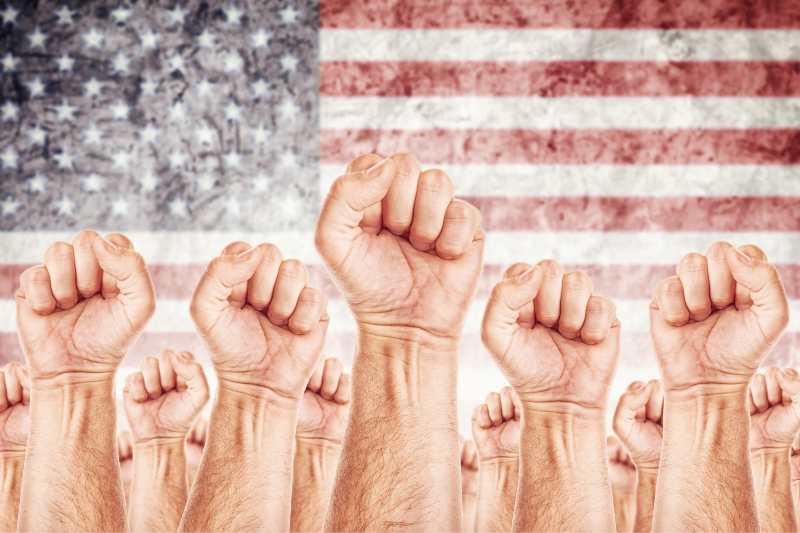 us labour union
Voting ended, on Monday, and counting is currently underway for pivotal union election at Amazon's warehouse and the labor movement hopes that this will help in mustering support for unions and workers across the US.
Observers of the count are hoping that the results will be out next week. The election is being conducted by National Labor Relations Board.
As per media reports, nearly 5,800 ballots were sent in early February for mail-in voting, encompassing both full-time and part-timers. As per the election terms, workers who quit or are sent out for cause after a payroll period finishing on Jan. 9 were not eligible to vote.
It is not clear how many of these workers actually received ballots.
Related Posts
Tevita Uhatafe, 35, a member of Transport Workers Union was one of the union members who visited Bessemer to show support for the union organizing drive.
"I only wanted to hear the stories of these workers and see what were the circumstances there and learn a more about what was going in their lives, as well as what can be done to help these people and support their (the union) efforts," said Uhatafe.
"I wanted to tell them that there is a generation that's coming up and it wants to bring this movement into its generation, and show people that we care for their jobs and for their livelihoods," he added.
Other workers and labor leaders echoed his sentiments.
Their enthusiasm comes as an important moment for US unions. The election of Joe Biden was on a pro-union platform and this week he said: "I'm a union guy. Unions have my support. Unions build the middle class, and now is the time they start to get a chunk of the action." A huge publicity is attracted by the Amazon vote thus this is a golden chance to inform the younger generations about the history of the US labor movements and about the role that unions have played in Alabama.