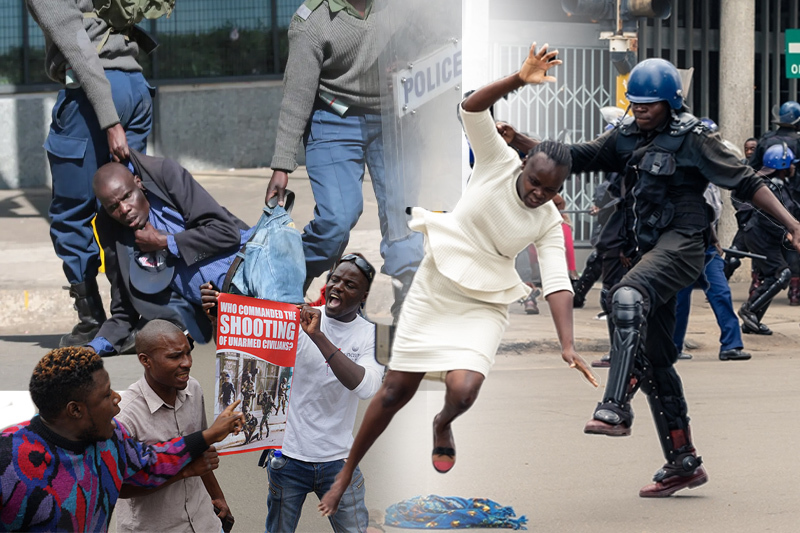 zimbabwe sees a rise in human rights violations
Zimbabwe – A local think tank's most recent research shows that since the 2017 revolution that ousted longtime ruler Robert Mugabe from office, incidences of organised violence and torture (OVT) have exponentially increased in the nation.
As a follow-up to the Zimbabwe Human Rights NGO Forum 2019 report, which found that human rights violations had gotten worse since 2013 and after the infamous coup that brought in current President Emmerson Mnangagwa, the project, which was run by the Research and Advocacy Unit (RAU), investigated cases of OVT.
"First off, despite all of the government's public pledges, both data sources indicate that since the coup in 2017, human rights breaches, including OVT, have not been completely eliminated.
The research paper, which was released in Harare on Friday, found that "secondly, there are minor trends in both data sources pointing to increased infractions, and these increases are not justified by the implementation of Covid 19 restrictions."
The report also stated that the capital city saw a high rate of human rights abuses, with police being singled out as the primary offenders.
According to both sources (reports), Harare has the highest frequency of infractions. Historically, Harare has recorded more breaches per capita than neighbouring places.
Keep Reading
According to the ACLED data, there has been a decline in overall violent events, with violence against civilians continuing to account for at least one-third of all violent events, while riots have increased and protests have decreased overall.
Numerous pieces of evidence point to a populace that is getting increasingly polarised as socioeconomic hardship increases.
The research said, "The data for the period 2017 to 2019 indicated considerable increases in practically every form of OVT, with the exception of protests, compared with the statistics on OVT for the period 2013 to 2017."
The document went on to say that the MDC-T was no longer pursued as it had been prior to the formation of the Citizens' Coalition for Change (CCC), which is led by Nelson Chamisa.
However, it should be noted that there haven't been many of the typical fights between political parties, and in particular, measures against opposing political groups, largely due to internal disputes among the MDC divisions.
It should be noted that this is no longer the case, and there have been numerous incidents of harassment and violence against the Citizens Coalition for Change (CCC), according to the report. "This conflict posed the likelihood that the opposition was now so fragmented as to no longer pose any recognisable threat to Zanu PF," it said.