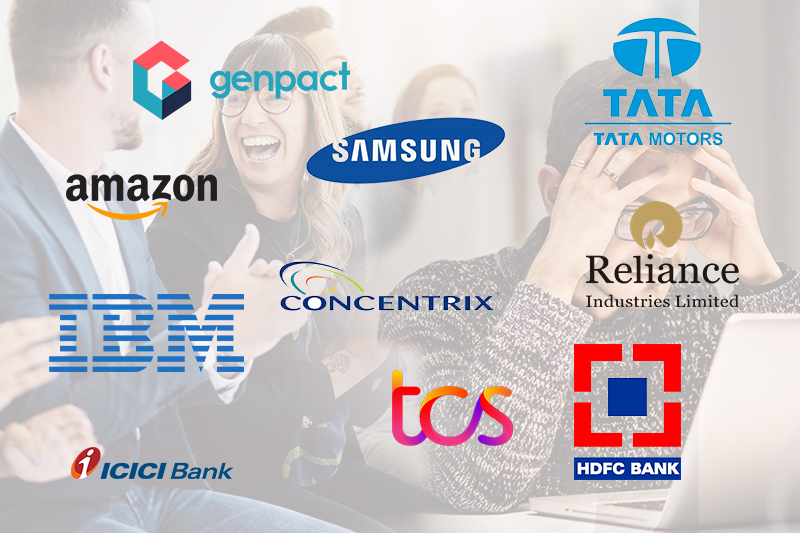 top 10 companies with best work life balance

India – Work-life balance is a big aspect of working environment globally now, especially in the aftermath of Covid-19 pandemic. Many companies are now going that extra mile to make their employees comfortable and less stressful. These top 10 companies offer the best work life balance in India according to survey by Ambition Box.
1) Amazon
Bagging the most points in survey, Amazon has topped the list as number 1 company to offer best work life balance in India. Amazon works towards objectives of inventing products, building technologies, and offering services that can change lives.
2) Samsung
Samsung provides great opportunities to job seekers. At second place on the list among the best work life balance companies, Samsung leads in manufacturing smartphones, TVs, tablets, wearable devices, LED solutions, medical devices, and digital appliances.
3) Tata Motors
At third place in list, but very close to Samsung at second spot, Tata Motors specializes in a range of cars, sports utility vehicles and defense vehicles.
4) Concentrix Corporation
Standing fourth in the list, Concentrix Corporation is a technology-enabled business services firm catering to worldwide needs. The firm believes in building and maintaining an emotional connection with its staff and customers.
Related Posts
5) IBM
In India, IBM has fostered learning opportunities for the employees for long term through structured initiatives creating new avenues in the sectors of education, skill development and employment.
6) TCS
Tata Consultancy Services is one of the most preferred companies by Indian employees who are looking for a great work environment and also opportunities for career growth.
7) Reliance Industries
Coming in close with TCS, Reliance Industries is largest private sector company in India. The firm is marking exponential growth in the sectors of hydrocarbon exploration and production, petrochemicals, petroleum refinement and marketing, retail and telecommunications.
8) Genpact
Coming at number eight in the list, Genpact's best part is that it provides its employees with an unparalleled opportunity to help them transform their careers.
9) HDFC Bank
Few institutes to be approved by RBI for banking operations in private sector, HDFC Bank is at number 9 in the list of best work life balance offering companies in India.
10) ICICI Bank
A leader in private banking sector in India, ICICI Bank stands at tenth position in the list offering a portfolio of services ranging from personal banking and net banking spanning over cards, loans, investment and insurance.