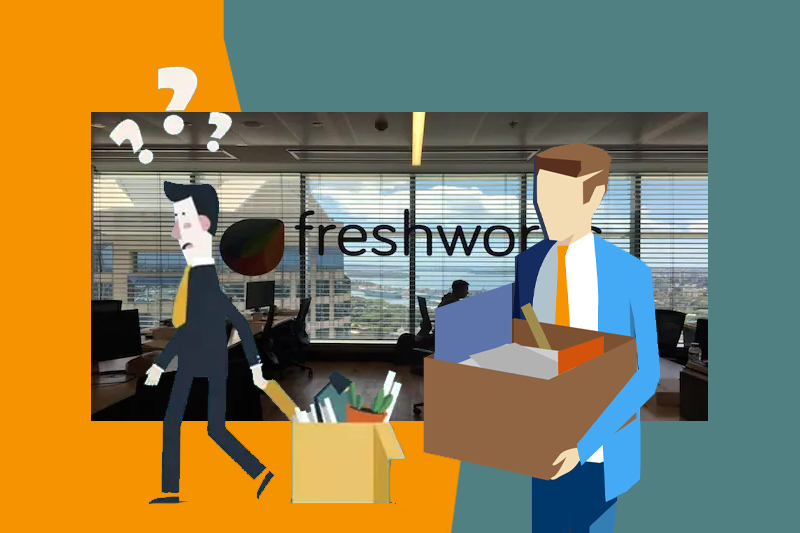 layoffs in tech software firm freshworks fires around
Last updated on January 13th, 2023 at 04:44 am
Globally, Freshworks has over 5200 people, however it is now laying off 90 employees from areas like sales, marketing, and engineering.
Reportedly, the company's CEO and founder, Girish Mathrubootham, issued an email to staff explaining that this is not a company-wide layoff, but rather a "structural restructuring." The chief executive officer cited "performance and staffing redundancy" as the cause of the layoffs.
Some Freshworks employees are also being asked to improve their performance or seek employment with other teams.
"In all the modifications we've implemented, we've deployed and kept the vast majority of our colleagues," Mathrubootham stated in an email acquired by Moneycontrol. "However, there are roughly 90 individuals, or 2% of 5,200, for whom we do not have a conveniently accessible vacant job." He said, "We are doing everything possible to provide affected workers with transition support, such as extended healthcare coverage and outplacement services."
Related Posts
The SaaS industry leader has committed to providing impacted employees with three months of severance compensation and health benefits. Notably, Yourstory broke the news of the layoffs first.
Recently, another technology business, Cisco, laid off almost 5% of its global staff, or over 4000 individuals. According to reports, the layoffs are a result of "rebalancing" and "rightsizing" specific firms.
Twitter, Meta, and Amazon, among other Big Tech companies, have let off thousands of staff in the past several months. In the meantime, the most recent online rumors indicate that Google will shortly initiate mass layoffs.
Currently, the technology business is analyzing the effectiveness of its employees and maybe combining teams to prevent unneeded layoffs.
Twitter, owned by Elon Musk, has put off almost 5000 people worldwide over the past several months, while Meta lay off nearly 11000 staff as a cost-cutting move.