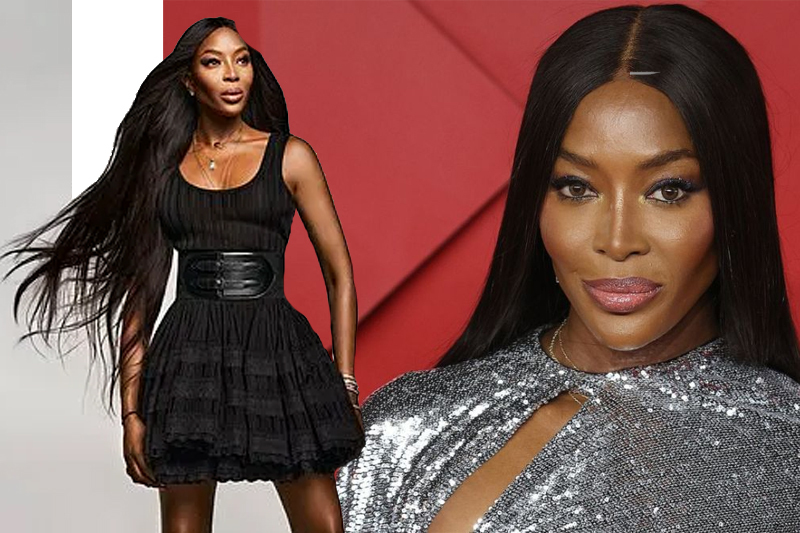 7 life lessons from naomi campbell
Naomi Campbell, a global supermodel, has walked the runway and posed for photographers and designers for almost three decades. 
During that time, she has appeared on Lee Daniels' drama series Empire, collected money for and attracted attention to a number of charities, and pushed for more representation of diverse bodies on the runways.
Her legacy will live on in the annals of popular culture forever; thanks to MasterClass, everyone may benefit from the wisdom of one of the world's most famous fashion models.
Campbell imparts insight on everything from how to behave at a casting call to what a model should always have on hand while traveling in her new MasterClass course.
This school isn't only for those who want to walk the runway, though. There are always lessons to be learned.
With the pitch, "You don't have to be a model to carry yourself like one," Campbell attempts to win over the class. If you want to project an air of self-assurance as you make your way through the office, try these tips.
Partway through an analysis of her signature catwalk, Naomi Campbell explains the importance of taking long steps to give the impression that you are both confident and not in a rush.
Keep Reading
On Stage Fright
While getting stage fright is a normal occurrence for music artists, theater performers, and news anchors alike, supermodels also get the jitters from time-to-time.
"Everyone becomes nervous in front of an audience. Yes, of course it's OK. There have been several occasions where I've been startled to the point of panic," Naomi starts, "It's daunting every time I'm going to do something live, whether it's performing on stage or walking out onto the runway. However, you may put your anxiety to good use and utilize it to push through the difficult part. It's an exciting feeling as you reach the top of that hill. When you push past your apprehension and into the unknown, you gain strength and confidence. Those gambles need to be made. And towards the end, you'll realize there was no danger involved."
On Handling Rejection
As Vogue Magazine asked the supermodel if she ever had a problem with handling rejection, this is what the supermodel had to say: "No, I didn't. Reason being: I think they have certain goals in mind. And you're either perfect for them or not. The education I received at the institution helped me to detach emotionally and view myself as an inanimate object. Is there a set of standards by which they judge? What, I didn't make the cut? And with that, we go on to the next.
All I am is an employee. They claim I work too much. For my part, I don't see it that way. The way I see it, as a woman and a member of a minority group, you have to put in additional effort to achieve your goals and make the most of any possibilities that present themselves. I just returned from a whirlwind trip of four continents in two weeks. It's the way life is, unfortunately. And I had to do it that way because it is so important to me to support young artists all around the world and their work. As promised, I appeared and completed the task at hand. Fatigue is completely irrelevant. There is no longer any need for any of that. What gets done is what gets done when you put your mind to it."