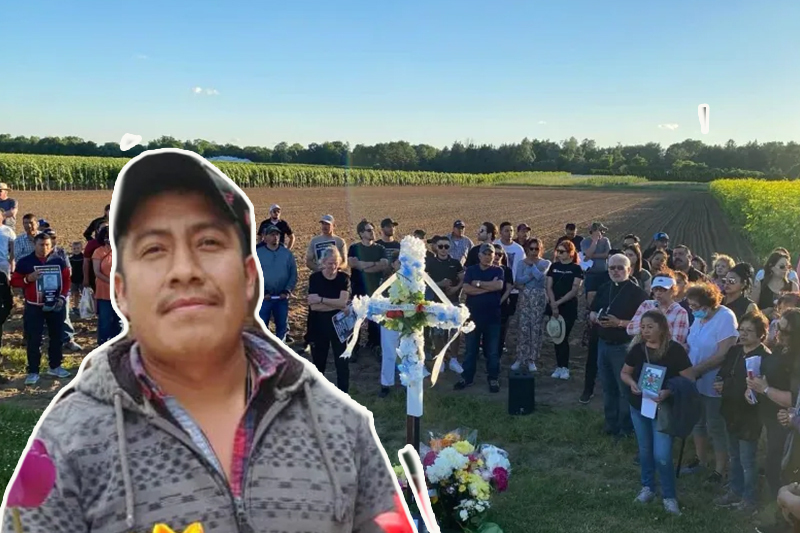 St. Catharines' Seventh Street Louth in honor of Fermin Soto Sanchez

Canada – Blanca Islas Perez was immediately transported back to the 1990s when she learned of Fermin Soto Sanchez's passing in St. Catharines, Ontario, earlier this month.
After her husband passed away, she started working as a migrant worker to support her family. She has been making the nearly two-decade-long trip to Canada for business.
She pondered Soto Sanchez's wife, kids, and parents, who had been left behind in Mexico without a relative and a means of support, asking, "Now I am starting to think, 'what is going to happen to [Soto Sanchez's kids]?"
Unanimous support for the motion
On June 13, Soto Sanchez was walking along the road with two friends when he was struck and murdered by an SUV. They were all Mexican migrant laborers. Porter made the motion because Soto Sanchez's passing affected him. It had unanimous approval.
According to Porter in an interview with CBC, "Migrant workers often use bicycles, walk, and transit, and they've historically been excluded from city rights and regional rights."
"Eighteen months out of the year, they reside here." "They ought to be accorded the same rights as everyone else, including the ability to speak during council sessions and the opportunity to participate in discussions on local and regional issues that concern them," Porter added.
Related Posts
In an interview that was translated from Spanish for CBC Hamilton, Islas Perez said that the motion is a start in the right direction. But action is required, not just words on a page… "May it come to pass, and may everyone be protected and secure," Porter concurs.
She stated, "I want to see entrenched policies put in place; I don't want this consultation and this work to be a one-off."
When it comes to bicycle and pedestrian facilities, Porter said the area is "quite far behind" other regions, and she is not surprised that migrant workers have not previously been consulted. She continued, "The time has come for city officials to acknowledge them as locals."
Islas Perez claimed that, particularly in light of what happened to Soto Sanchez, she doesn't feel secure cycling or walking around the streets of St. Catharines. Police confirmed to CBC Hamilton that they are still looking into the incident.
"We risk being run over by a car at any time." We are always vulnerable to the same situation. We all desire to be protected. Every immigrant knows this. It would also be for the Canadians who are already here, so it wouldn't just be for migrants, "explained Islas Perez."
On Seventh Street Louth, Soto Sanchez was killed not far from a school (approximately 200 meters). On June 17, a vigil was held there, drawing numerous mourners.