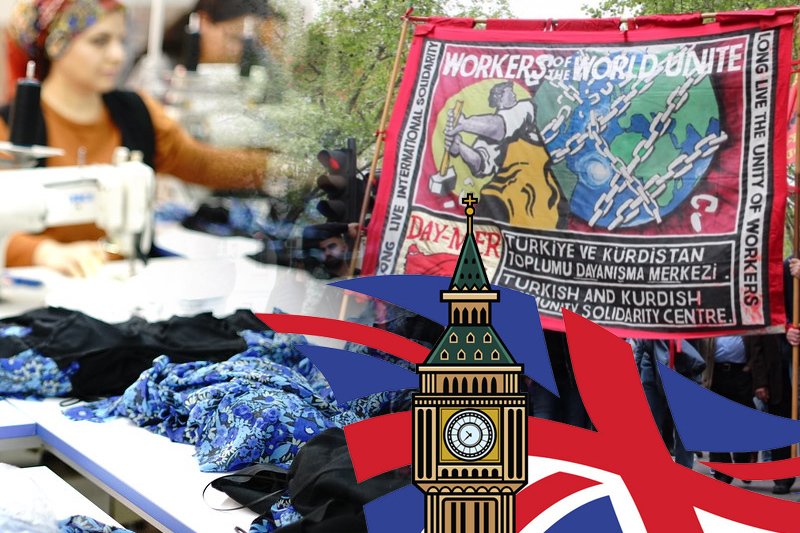 turkish and kurdish workers face exploitation in london
UK – Turkish and Kurdish workers are being exploited in London, the capital and largest city of England, due to a lack of knowledge about workers' rights, according to the Refugee and Workers Cultural Association (RWCA) report.
RWCA has said that hundreds of workers reported low wages, no holidays, and no sick pay. One worker reportedly described work as a "vicious circle" because of limited work opportunities in the city. 
RWCA took interviews of hundreds of Turkish and Kurdish migrant workers in the city. The workers said that they worked long hours without any additional pay and faced bullying and harassment in the workplace. 
Keep Reading
According to the BBC, one-third of the workers interviewed were working illegally. RWCA said that the situation led to "additional victimisation and exploitation" by employers.
A Kurdish worker, identified as Taner Olmez, has had several jobs since arriving in the United Kingdom (UK) three years ago. He was exploited in various jobs. He revealed that in one job, he worked six days a week, 12 hours a day for just £320 a week. He said, "There was no holiday pay. If I didn't turn up, I wouldn't get paid."
Another worker reportedly said, "We live in a vicious circle in the service sector. I am on annual leave, but I am not paid. I could not take a day off from work to go to see my newborn child."
Ibrahim Avcil of the RWCA said, "Some of the working conditions sounded like a third-world country and not the United Kingdom."
RWCA recommended various solutions to help migrant workers living in London. RWCA suggested that more information on workers' rights should be available in different languages. RWCA also called for the enforcement of employment rights, better education for employers and employees, and resources in other languages for all ethnicities living in the largest city of England.