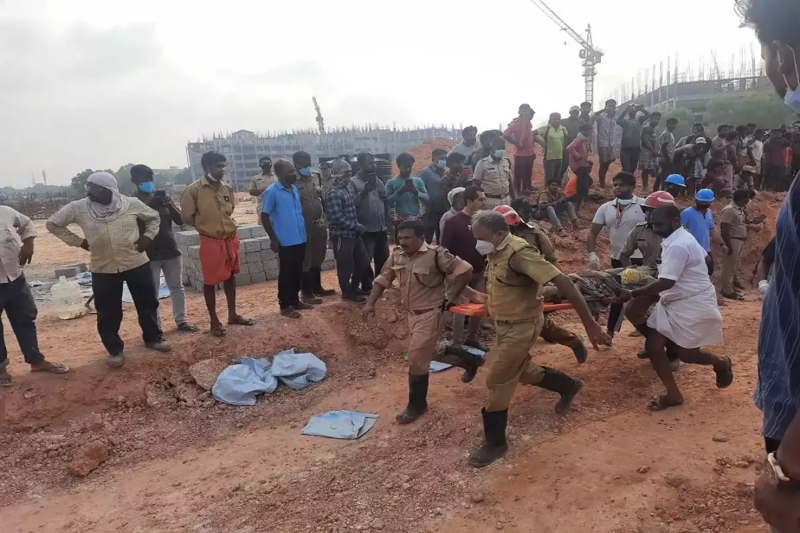 necessity of occupational safety for migrant workers

India – Four migrant workers died in short order in the Ernakulam region earlier this year after being hired to chop trees.
They were absolutely unfamiliar with this work and had little experience with it. Lack of regulation leads to indiscriminate placement of low-skilled individuals in high-skilled positions.
The series of events highlight the widespread use of unskilled migrant labor in skilled or even semi-skilled jobs, with often devastating results. Not to mention how little attention they pay to occupational safety and health (OSH) at their workplaces.
Benoy Peter, executive director of Center for Migration and Inclusive Development said,
"Migrant workers are mostly engaged in 3D (dirty, dangerous, and demeaning) jobs turned down by native workers.
Those who engage them have the incentive of increased profit margin by cutting down investments on OSH measures while on their part migrant workers have little negotiating capacity.
While the recently passed labor code has OSH as an integral part, its enforcement remains a lot to be desired."
Related Posts
Other than releasing basic guidance under the Interstate Migrant Workmen Act, the Labor Department has little mechanisms to check the indiscriminate involvement of unskilled migrant workers in semi-skilled or skilled labor and to enforce their occupational safety.
S. Chithra, State Labor Commissioner said,
"The scattered and unregistered nature of the migrant workforce makes enforcement tough. But the situation is likely to be improved in a fortnight or so when we are expected to roll out the Atithi portal for the registration of migrant workers."
The portal is used to enroll all migrant workers that come to the state. The portal has provisions for foreign employees, as well as contractors and employers, to self-register.
The skill sets of each migrant employee will be gathered by means of the registration, allowing for job assignment based on competence, according to Ms. Chithra.