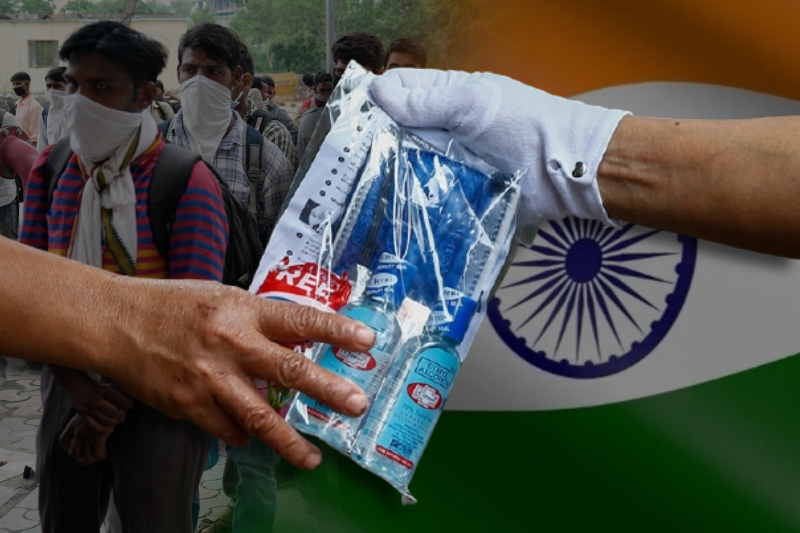 kerala migrant workers
Knowing the current disturbing situation in India due to the surge in Covid-19 cases, the Kerala government has stepped forward and decides to help. They are carrying out a distribution in full swing by the Labour Department in collaboration with the district administrations and Local Self Government Departments. More than 70,000 food kits have already been distributed to migrant workers in all 14 districts across the state, as per the statement issued by the officers.
Related Posts
The officials from the state Department of Labour have identified deserving beneficiaries among the migrant workers and are providing them with the food kits, which comprises essential provision to maintain a healthy diet in these tough times. The opposition party took this decision to extend free food kits to migrant workers and also to the people of the state understanding their plight due to the pandemic and lockdown. As per the instructions of the Chief Minister, Labour Commissioner S. Chithra is in charge of giving daily supervision instructions to the Department officials for the implementation of the scheme.
To date, more than 14,721 kits were received in the district labour offices from the Kollam region that includes the districts of Pathanamthitta, Alappuzha, Kollam, and Thiruvananthapuram. Of the kits available till May 19, 14,706 kits have been distributed to migrant workers in the region, said Kollam Regional Joint Labour Commissioner Shankar. Out of the 31,330 kits received in the Ernakulam Central Region, which includes Kottayam, Idukki, Ernakulam, Thrissur, and Palakkad districts, all the kits have been distributed.
Along with food distribution, the government is using all measures to make people aware of the vaccination too in several districts of Kerala including in Kollam, Ernakulam and Kozhikode. The Department of Labour has also issued notices including the numbers of the call centre and help desks to migrant workers. These messages and announcements are done with regional languages like Hindi, Tamil, Oriya, Bengali, Assamese, and Telugu. Several domestic care centres have been set up in various districts to house migrant workers and their families in case of Covid infection. With the help of the district administrations, such centres will provide treatment and accommodation to the migrant workers who contract the covid virus.