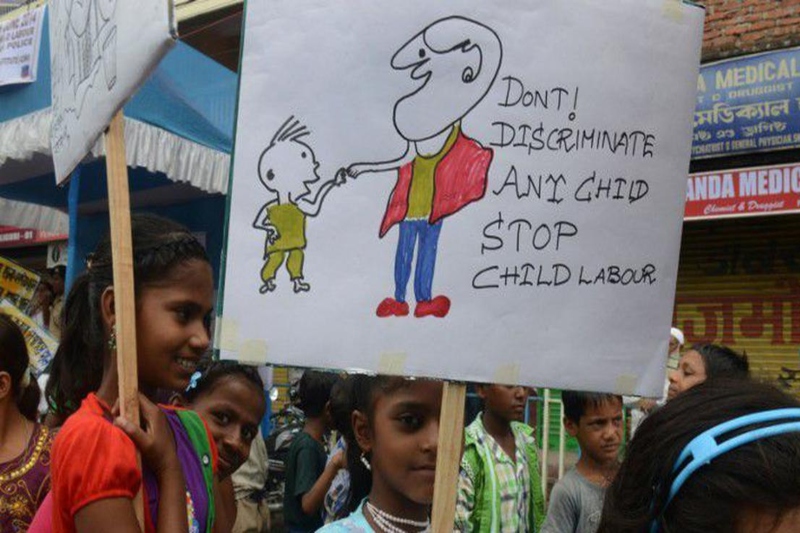 16 child labourers rescued; 3 held at nacharam

India – The Rachakonda Anti Human Trafficking Unit (AHTU) rescued 16 child labourers on Tuesday from Hyderabad. They were forced to work at a printing press company in the Industrial Development Area (IDA) limits at Nacharam in East Hyderabad.
The child labourers came to Hyderabad to work from the Uttar Dinajpur district of West Bengal. Reportedly the children were all aged between 13 to 16 years. The children were trafficked there for daily labour work by the company owners and contractors. The child labourers were forced to work 12 hours a day and paid up to Rupees 7,000 per month. Their condition was miserable. They were promised better pay but instead they received a very low amount for the work they were doing.
Related Posts
Police arrested the three main accused
The Police and the AHTU team raided the printing press company on Tuesday. They found children working there forcefully. The two accused Muhammad Hasibul Islam and Jalaluddin were labourer contractors by profession. They brought the children from West Bengal and forced them to work at SP Hi-tech Printer Private Limited at IDA Nacharam. The children used to work from 9 am to 9 pm.
The contractors were getting Rupees 1000 per month as commission per child. The owner of the company, Sunkari Sudhakar also forced children to work for long hours with low wages. The owner used to hire poor children from West Bengal and used them for his work. Subsequently, the police arrested three people including the owner of the company. After rescuing the child labourers, police shifted them to a shelter home and provided them water and food.
According to Telangana Today, Rachkonda Commissioner of Police Mahesh Bhagwat said, "The two contractors brought the children from West Bengal assuring them good pay and accommodation. However, they made them work for around 12 hours a day on very low wages."