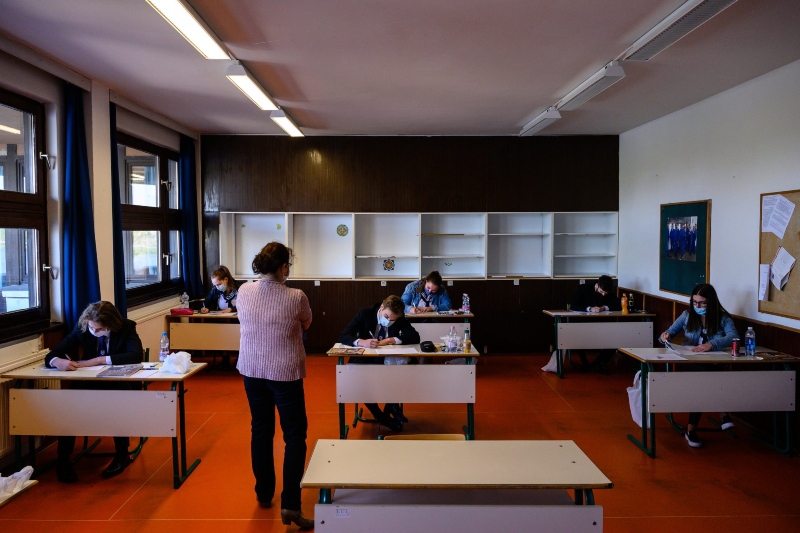 teacher's basic salaries have not increased since 2014

Europe – Hungary's two largest teachers' unions, the Democratic Trade Union of Teachers (PDSZ) and the Teacher's Union (PSZ) held a two-hour warning strike on Monday to call for higher wages and reduced workload.
Many teachers in Budapest, Szombathely, Szeged, and several cities across the country participated in the strike. Reportedly, 20,000 teachers participated in demonstrations demanding higher wages. Teachers held a warning strike between 8 and 10 am in schools and kindergartens on Monday. During the two-hour warning strike, schools provided childcare, but classes were not held.
Related Posts
Reportedly, the teachers earlier demanded a 45% increase in basic salaries this year. They said that basic salaries have not risen since 2014. The human resources ministry called it "regrettable" that the trade unions had gone ahead with their strike plans despite the "absence of legal conditions". The ministry also claimed that the strike was far from successful.
The ministry wanted teachers to partially teach even during their protest. The ministry argued that the strike would violate students' rights to education. It caused a serious dispute between trade unions and the Ministry of Human Resources.
While holding the demonstration, Zsuzsa Szabó, president of the PSZ, said that they are not ashamed of their actions. The president said, "We can be proud of the teachers because they have shown our children how to stand up for a common cause." However, the unions had earlier hoped the number of participants would reach nearly 50,000. Another reason for the strike was that the teachers wanted to ensure no educators are sent on unpaid leave if they decide not to get the Covid-19 vaccine. The warning strike by Hungary's teachers has been supported by many other unions in the past few weeks, including the Hungarian Medical Chamber and the Hungarian Chamber of Healthcare Professionals.