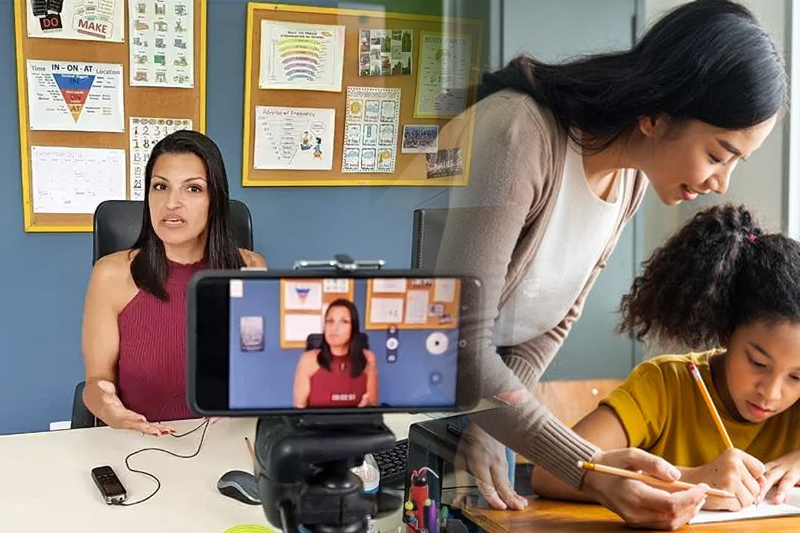 how to become a freelance teacher

Global – The modern world is pushing us towards hybrid or completely remote work. Many professionals have already preferred the free schedule and place of work to the office. For some, this choice may be easy, for example, if you work in IT or in advertising. But for some, going to the place is an obligatory part of the routine. Among these professions is a teacher – you must admit that it is very difficult to imagine a teacher without a school and school desks. But technology and the Internet allow such a profession to abandon school everyday life. So how does a teacher become a freelancer and build their own flexible work schedule?
Related Posts
In this article, you will find the tips you need and sites where you can provide your services.
Teaching is always hard, and it gets even harder when you're self-employed. You need to be able to build a schedule, communicate and get along with different people, and most importantly, love your subject. Basic skills include:
Experience and a high level of education in the subject you wish to teach
Be patient and considerate with students
Be able to explain complex concepts in simple ways
Be able to work independently
Have excellent interpersonal and leadership skills
Have problem-solving and analytical skills.
Most importantly, tutors must be passionate about teaching.
There are many opportunities for freelance tutors today. This is one of the highest-paid freelance jobs and there are many portals and websites offering jobs for people like you around the world.
Also Read: How many jobs are available in public utilities 
As with other freelancing initiatives, the first task you should have is to create a page on Facebook, Instagram, and the recently popular TikTok platform. Of course, it is not necessary to create everything at once, but it is worth noting that these platforms usually have different audiences. Once created, promote the services you offer.
Also Read: Top 10 worst jobs in the world
Aside from advertising your services online, other options you may want to consider include websites such as Odesk, Freelancer, Peopleperhour, Guru, and Elance, which offer many opportunities for potential freelance educators like you and therefore finding a job for a freelance teacher is not that difficult if they are relatively well known.