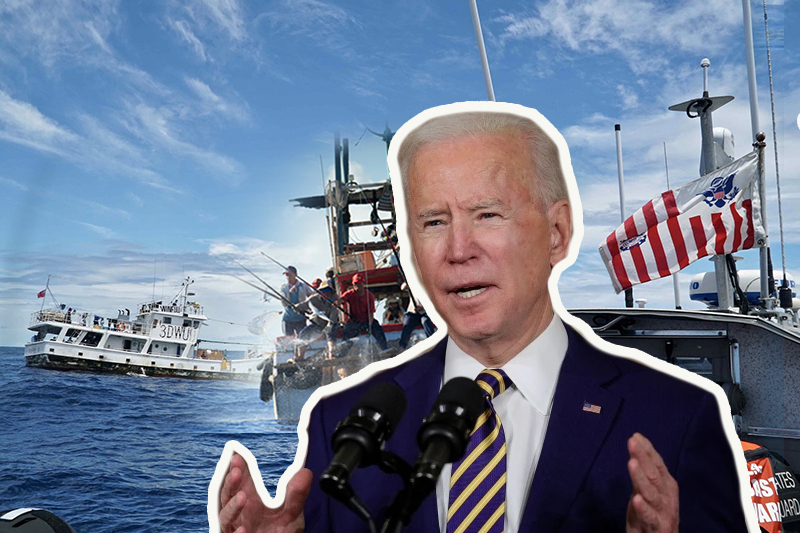 initiatives to address forced labor

United States – A National Security Memorandum on Combating Illegal, Unreported, and Unregulated (IUU) Fishing and Related Labor Abuses was released by President Biden. In order to address the interconnected problems of IUU fishing, forced labor, and other human rights issues in seafood supply chains, the memorandum advances a whole-of-government strategy.
Greenpeace USA's Mallika Talwar responded by stating, "Greenpeace has long drawn attention to the connection between forced labor and illicit fishing. Together, these problems jeopardize the condition of our oceans as well as the rights of fishers all around the world. Through this memorandum, President Biden is taking the essential steps to ensure coordinated action across agencies to address these challenging and interconnected concerns while drawing more attention to the issues present in our seafood supply chains."
She went on to say that the US must deal with these problems because it is one of the biggest seafood importers in the world. While this memorandum shows genuine advancement in the right direction, more must be done to control seafood imports into US markets.
Related Posts
"It is a positive step that the memorandum requests that the National Oceanic and Atmospheric Administration expand the Seafood Important Monitoring Program. It falls short of extending the program to all types of seafood, which is a requirement for eliminating all illegally caught seafood from US markets," she added.
She concluded by saying that the supply chain policies and practices of seafood companies, which have long benefited from trashing the oceans and violating the human rights of workers, also need to be better regulated.
"The present vessel-by-vessel strategy of reviewing fishing vessels for forced labor problems is insufficient given the scale of these abuses in the seafood business. To guarantee that the seafood Americans eat is free of environmental harm and human rights violation, we need stronger enforcement measures from the US government and considerable action from US businesses," she concluded.