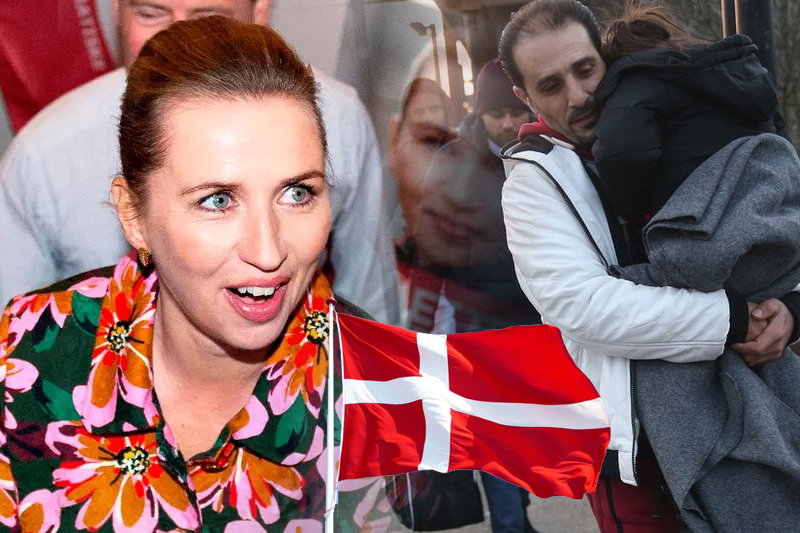 denmark set to keep anti immigrant policy regardless of vote
Denmark – A week before the Danish general election on November 1, the race seems as tight as ever, with opinion polls showing the center-left bloc marching shoulder to shoulder with the center-right opposition. A record high number of voters have turned their stance in recent weeks, and the new Moderate party is growing rapidly after a campaign to form a government, contrary to the traditional left-right split in Danish politics.
However, regardless of the outcome, it seems clear that Denmark will continue its controversial path as one of Europe's most restrictive countries when it comes to immigration and asylum. All centre-right parties in the Scandinavian country agree that its restrictive migration policy is the basis of Danish national politics.
Keep Reading
Meanwhile, the ruling Social Democratic Party has adopted an anti-immigration right-wing agenda to the extent that its asylum policies have inspired European far-right parties such as the Alternative for Germany (AfD) in Germany and the Swedish Democrats in Sweden.
Other smaller centre-left parties, such as the Social Liberal Party and the left-wing Red-Green Alliance, are officially opposed to Denmark's controversial immigration policies, including the withdrawal of residence permits for Syrian refugees and the push to resettle Danish asylum seekers in centers in Rwanda.
According to political analyst and columnist Lars Trier Mogensen, if the center-left coalition wins a majority and the Social Democrats become the ruling party, the chances of them backing down on anti-immigration policies are slim to none.
The Social Democrats largely won the previous election in 2019 by attracting far-right voters, Mogensen said, and now the party's logic is that any loosening of immigration laws could cost them the government. "The centre-left parties have basically accepted this and are instead trying to influence the social democrats in other policy areas, such as climate goals or the education system," he added.