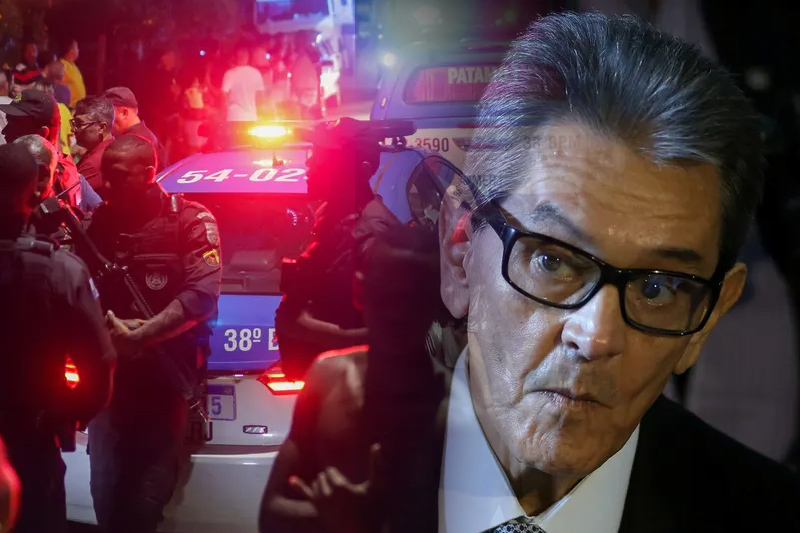 brazilian politician attacks police with rifle and grenades
Brazilia – Brazil's toxic presidential election took a surreal and violent turn after far-right President Jair Bolsonaro's radical ally used hand grenades and a rifle to attack federal police officers as they tried to arrest him.
Roberto Jefferson, a former congressman who called Bolsonaro a "personal friend," launched the attack on Sunday after police arrived at his home in the mountains north of Rio de Janeiro. Two officers were reported to have received non-fatal shrapnel wounds, and photographs show a federal police vehicle riddled with bullets. "I shot at the car and next to them," the right-wing radical admitted in an online video, claiming he resisted arrest "in the name of freedom, democracy and family values."
Jefferson was jailed in August 2021 as part of an anti-democratic social media mob investigation, but was granted house arrest in January. On Sunday, a Supreme Court judge ordered the return of a 69-year-old man to prison after he published a vulgar and threatening criticism of a female member of the court in which he compared her to a sex worker and Lucifer.
Keep Reading
When a small group of federal cops arrived at Jefferson's door late Sunday morning to enforce the warrant, Jefferson fought back.
Bolsonaro's initial reaction to the violence was half-hearted, with the president calling the attack on police "an unfortunate incident." But a nationwide outcry appears to have forced him to harden his stance for fear of alienating moderate voters ahead of a runoff election next Sunday with former left-wing President Luiz Inácio Lula da Silva.
After Jefferson was finally arrested after an eight-hour standoff, Bolsonaro posted a video on social media calling his associate a "crook". He also sought to distance himself from his ally by falsely claiming no photographs of the couple existed.
Bolsonaro's supporter politician and former Justice Minister Sergio Moro, who initially called the shooting "totally stupid", also hardened his stance, condemning Jefferson's actions as "extremely serious and unjustified."