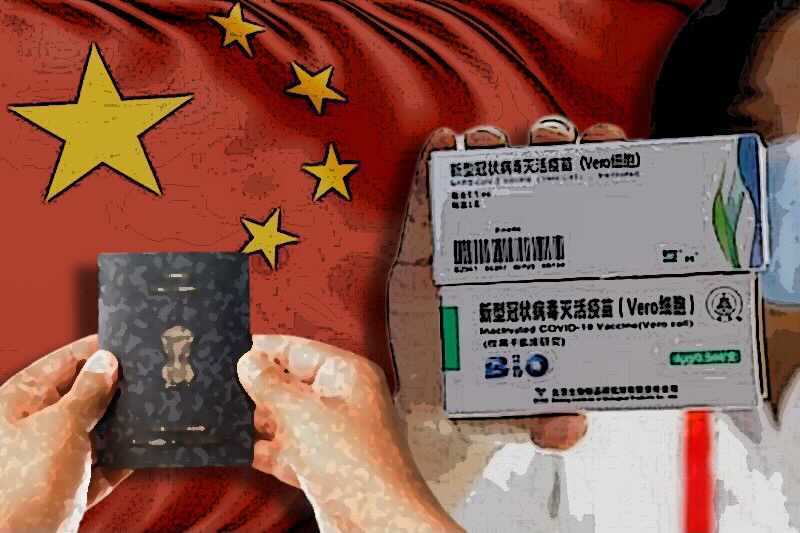 china visa restriction
Chinese Embassies announce easing restrictions on visas to tourists and business people from nations such as the US, India, Japan, and Pakistan only if they have taken a Chinese coronavirus vaccine.
On Monday, China's consulate in Japan declared on its official website that tourists, business person, and their families can skip a visa section required if they have a Chinese vaccine inoculation certificate.
on Monday, the Chinese Embassy in the United States expressed (March 15) that it would start the visa process if candidates had taken the Chinese coronavirus vaccine jab.
Related Posts
The nation has been shut to most tourists since last March to contain the spread of the virus, which it has managed to keep control of at home.
However, the Chinese consulate in several nations has given notices saying that they will open visa applications to choose individuals who have taken a China-made coronavirus inoculation.
This would begin soon from this week for those who are planning to visit the Chinese mainland for business travel, work resumption, philanthropic work, or visiting with relatives.
Beijing is pressing forward its vaccination program for its immense domestic populace with four locally made vaccines that have been approved so far. However, presently it is yet to certify any foreign-made vaccine.
China has moreover dispatched its vaccines abroad as it attempts to dull foreign powers' criticism of the initial spread of the infection from its shores.
The announcement by the Chinese Embassy stated that this applied to the individuals who had either had taken two doses of covid vaccine or a single dose for at least 14 days before filing the visa application.
China said however, those who arrive in the nation will in any case need to face three weeks quarantine.