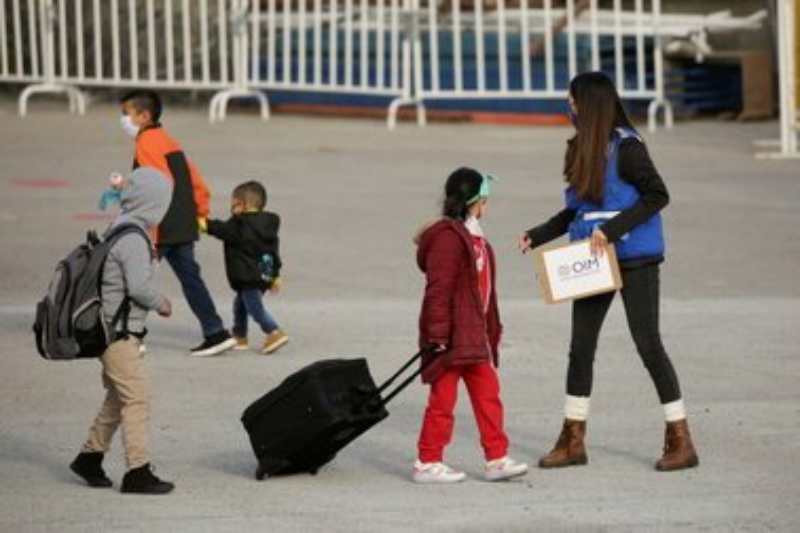 us migrant children
Southern border of United States of America is bracing for a 20 year surge in number of migrants, including thousands of children. These children are being detained in federal facilities which are being called as 'inhumane' by activists and experts.
A federal order amid pandemic is turning away most of the migrant families and adults. But President Biden, who took office on January 20 and his administration have permitted unaccompanied children up till age of 18 years to enter the country while their claims are being processed. But the number of children entering US is breaking records and enough to worry authorities, prompting them to send in Federal Emergency Management Agency.
Related Posts
US Customs and Border Patrol (CBP) agents, as of March 14, are housing 4200 children in its detention centers. Just a week earlier, the number of children, mostly from Central America, was 3200. This was a hike of 31%. At least 3000 children have been detained at centers for over 72 hours which is the legal limit. After this they are to be transferred to health officials custody in Office of Refugee Resettlement (ORR).
Department of Homeland Secretary Alejandro Mayorkas has called these camps "no place for a child", as they are often compared to jails. ORR facilities on contrary are better equipped to house children, with classrooms, play areas and counselling services for children.
Exact condition of these detention camps/ centers are not known, as journalists are still not permitted inside after President Biden took over the office. But lawyers representing these children say that they are being held in cramped conditions. Children are also said to not have adequate access to food and soap.
The surge is related to rumors of "open borders", experts say. These rumors attract people from violent and poverty-stricken communities to gain entry to US through the borders.