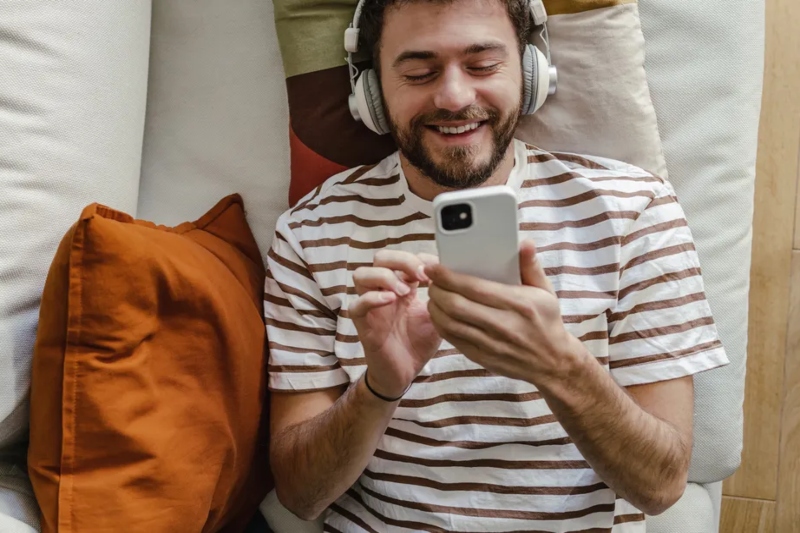 best mental health apps for 2022
Most people are aware that they may improve their physical health by exercising, eating well, sleeping well, and being hydrated.
On the other hand, paying attention to one's mental health is not as common as it should be. Mental health assistance, like physical health support, makes you feel better.
Thus we are sharing with you the best mental health apps for 2022.
1. MoodKit
Two clinical psychologists created MoodKit, which is based on cognitive behavioral therapy ideas and procedures.
It has over 200 tasks to assist you improve your mood and change your negative thoughts.
A journal option is included to assist you keep track of your emotions, negative thoughts, and stress management.
2. Talkspace
Talkspace is the an expensive choice on this collection, but it provides you with direct connection to a mental health specialist.
This online treatment option is likely less expensive than visiting a psychiatrist directly, and you have access to support 24 hours a day, seven days a week.
You can message your therapist in the Talkspace chatting section at any time. It's also possible to arrange video chats with your therapist.
Related Posts
3. Headspace
Headspace is a meditation program that aims to help you live in the present moment. It is a perfect app for those who are just starting meditation.
The app includes a variety of meditations ranging from 3 to 20 minutes in length for both beginners and experienced users.
Meditation has numerous advantages, including stress alleviation, anxiety control, increased self-awareness and attention span, and even reduced age-related memory loss.
You'll find both standalone meditations and lengthier courses on the program to help you tackle a broader problem.
Courses include understanding the fundamentals of mindfulness, managing desires, overcoming distractions, and improving sleep.
4. iBreathe
If you're seeking a quick way to de-stress, iBreathe is a simple breathing exercise software. Relaxation techniques like deep breathing can help alleviate feelings of tension and anxiety.
The app is focused on one core thing: deep breathing exercises. There's nothing in the app that will distract you or make you feel overwhelmed.
Deep breathing exercises are most effective when done on a daily basis, so you can assign the mobile app to advise you when it's time to do deep breathing. You can use the app to relieve stress after any particularly stressful situation.
5. MindShift CBT
The MindShift CBT app was created to help people with anxiety by using cognitive behavioral therapy tools to change their thoughts and behaviors. Fear, panic, perfectionism, social phobia, and anxieties are all claimed to be alleviated by the app.
Short meditations, intellectual journals, coping flashcards, and activities to confront anxieties, swing beliefs, and form healthy habits are among the features.
Were you aware about these 5 best mental health apps for 2022? Would you like to install a mental app on your mobile? Share your answer in the comments!