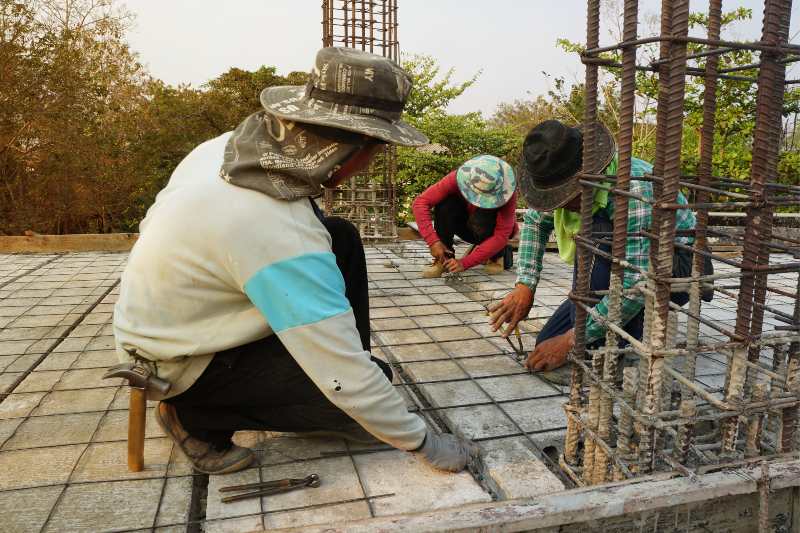 burmese migrant workers
The Myanmar migrant workers residing in Thailand are badly stuck. They watch in helpless silence as their own country burns down. Even if they want to go, there is no place to go back to. There is nothing called home, that exists as of now. Many have reportedly thronged the local embassy looking for some kind of respite for their loved one back home.
Thailand is home to a massive Myanmar population that is employed to do jobs that most Thai citizens turn their noses to. According to Thailand's Labor Ministry, there were 2.5 million migrant workers registered in the kingdom at the end of 2020. There are thousands more undocumented workers too. Of the documented lot, more than one million are from Myanmar, making Thailand host to the largest Burmese expatriate community in the world.
On its part, the Thailand government does not want to antagonize its Myanmar counterparts. The many protests in Thailand by Myanmar migrants have been systematically hushed up. But the tension continues to bother the migrant population that feels that a return of martial law is pushing their democracy once again back in decades of progress. A lot of protesting lot has been put into check as the country is still under Covid-19 curbs.
Related Posts
Meanwhile, Myanmar residents that have business established in Thailand are already starting to collect cash to help people back home. It is being carried on in a hush manner, at the fear of being caught by Thai authorities. On its part, Thailand does not intent to take sides.
The Ministry of Foreign Affairs has already issued a formal statement to put the minds of other to rest on the situation. It states that, "as a next-door neighbor sharing a long common border, with Myanmar and Thai peoples having close interaction in many aspects, Thailand continues to follow developments in Myanmar with much concern. As with other countries, we are saddened by the loss of lives and sufferings of the people of Myanmar due to escalating violence in the country."
Migrants in Thailand will have to dread carefully, unless they want to antagonize the authorities at their country of work and try and play sides for their native country, which is at the moment without a proper functioning government.