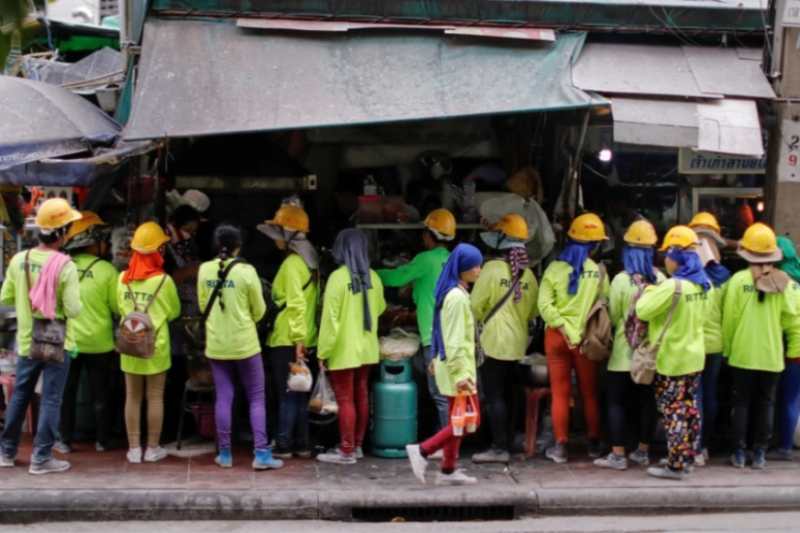 thailand labour
Last updated on March 10th, 2021 at 05:52 am
Thailand devised a plan to solve the issue of labour crunch and cascading count of inmates in its prisons. Bangkok's Justice Minister, Somsak Thepsuthin, proposed the government to utilise its prisoners, who had reached the end of their sentence, as industry workers in order meet the severe shortfall of migrant workers in the country, especially post coronavirus pandemic. The country, which has been struggling to keep up its production and export demands, was considering the proposal to bring its dwindling economy back on track.
During the recent interview, Somsak said, "This is an important project that needs to happen. It helps companies and inmates, and it saves taxpayers' money."Somsak, who has been the country's Justice Minister since 2019, said that the entire project would have multiple benefits including job security for inmates nearing their term end, tax benefits for the companies employing prisoners, and cutting the country's dependence on migrant workers. He explained that the plan would require the setting of industrial estates where companies could operate their production units, with inmates as staff.
He expressed that the plan would also help convicts in getting their lives back to normal, while shunning the stigma of being in prison. Besides, it would even provide them with job security with the possibility of fixed employment after release. He added that the program would take in inmates, who were serving sentence for non-violent crimes, like drug use, if they would be willing to work.
According to World Prison Brief, Thailand was among the world's top ten nations with largest number of convicts per capita. As per the data, its prisons were holding 5% above their capacity and seemed to be overflowing with more than 300,000 inmates. Bloomberg reported that each month about 15,000 inmates, get imprisoned while only 12,000 exit the facility.
Somsak believed that the new employment plan help solve the issue of overrun prisons, along with tackling the Southeast Asian nation's over-dependence on migrant workers. As per the reports about 67 million people came in Thailand from the neighbouring countries for work, promoting the country's manufacturing and export industries. Analysts said that Thailand would not be the first country to employ such a plan as Malaysia adopted a similar plan last year to pull its palm oil industry out of crisis, though not many reports could be found to back its success.