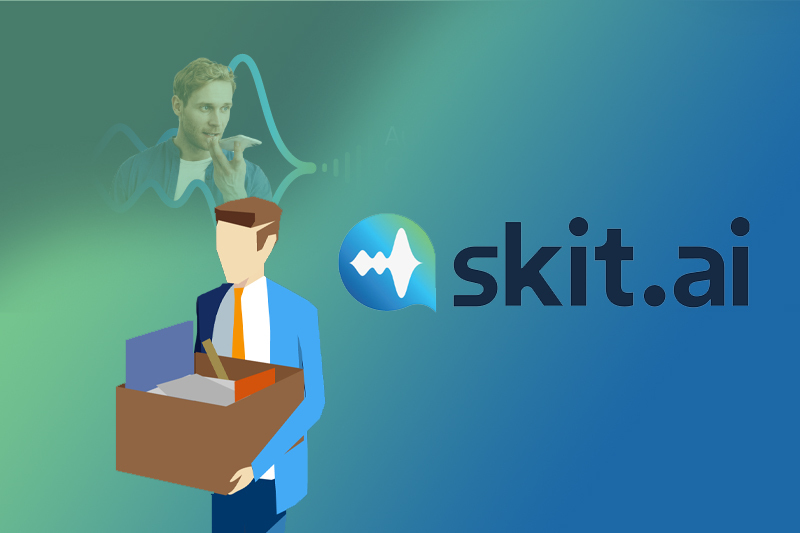 voice automation startup skit.ai to lay off over 115 employees alert!
Bengaluru – Skit.AI a SaaS voice automation startup has a cutoff of around 115 employees. The media said that the most from the Indian team. This is because of the restructuring process.
The co-founder and CEO of Skit.AI Saurabh Gupta announced the layoffs during a town-hall meeting, this is confirmed by the reports of Inc42. This layoff will affect many areas like software engineering, product, and operations. The reason behind it is that the platform could not generate enough revenue.
The company is offering two months' salary to employees as separate packages along with insurance coverage for the next six months who are facing this cutoff.
CEO Gupta said "While restructuring was inevitable, the well-being of our former employees is important to us. Our priority right now is to support them in this transition and we remain fully committed to this."
Startup Skit.ai has raised $30 million in funding to date. Skit. ee, formerly known as Vernacular.ai, raises $23 million in its Series B funding round in September 2021.
Keep Reading
In 2016 Skit.ai was started by the Gupta and Akshay Deshraj Mission to simplify the experience of connecting to Contact Centers.
company's website profile said "Like all great visions, ours is backed by a great team of 400+ people, spread across geographies, but bound by our values ​​to deliver on this commitment,"
The platform features a customer service engine that is the combined power of human agents and its purpose-built voice AI technology.
In the end, I must tell you that the company has around 335 employees according to the LinkedIn page so the cutoff of 115 headcounts is a big deal! Many employees said this announcement is unexpected and sudden.