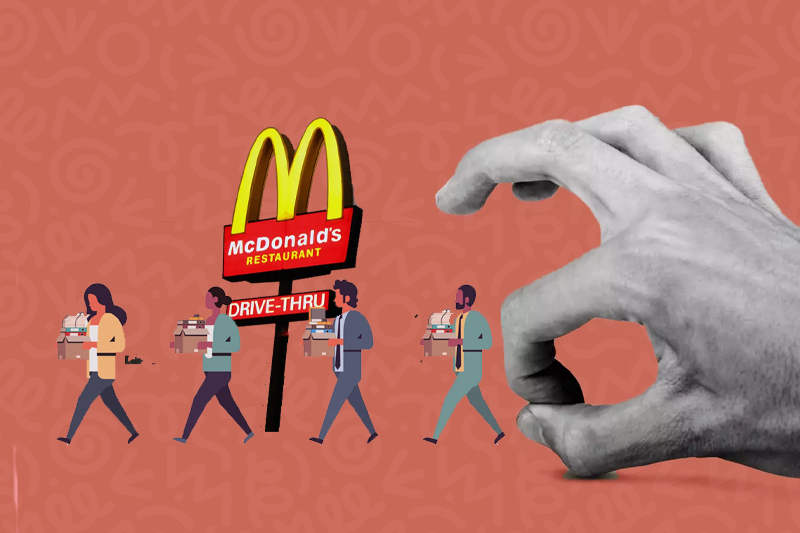 mcdonald's is coming with layoffs said the ceo
Last updated on January 13th, 2023 at 04:41 am
New York: We are in a time where every new day is coming with some news of layoff. Though the company's names are different who is going to cut down their employees the reason similar- the red signals of inflation, and slowed market.
Today I am going to tell you about new news about layoffs coming from a big giant McDonald's!
In a memo to employees on Friday, McDonald said that they are planning to cut some of its corporate staff. The memo was briefed by Chris Kempczinski – the CEO.
The CEO Kempczynski also said by hinting layoffs in upcoming days that they all will summarize the role in the organization and then afterward more tough decisions would be taken by the company for growth. Certain initiatives may be prioritized or put on hold for the betterment of the company. Globally cost reduction is the key to growth.
Keep Reading
At this point you must know that McDonald's was a star at the time of the pandemic, people ordered more of it and the company was in profit compared to other market giants. But as there are signs of inflation, people in the world are facing bad days, so they are looking for cheaper alternatives to McDonald's.
But the CEO said that they are planning more innovations for the organization and removing that plan and respected role from the company which is not in line with our company's priority.
The CEO said that they are doing well but can do better in the future. So we need to change, and for that, we will add some new roles and cut many old ones. He also announced that new staffing plans will be launched by 3 April 2023.
McDonald's latest annual report revealed that at the end of 2021, there were about 200,000 employees in company-owned restaurants. They were giving employment to more than 20 lakh people in the world.
So, the coming days will be tough for people in it!