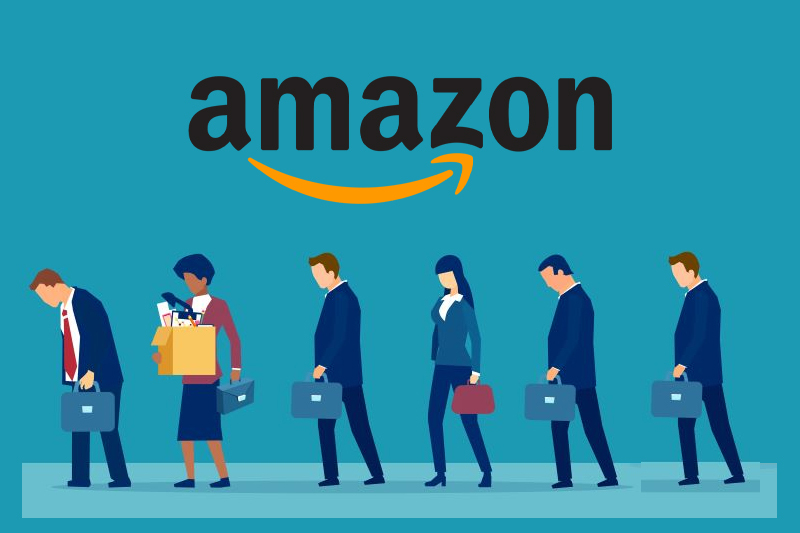 amazon is going to lay off 18,800 employees
Last updated on January 13th, 2023 at 04:46 am
In this new phase of retrenchment, Amazon is going to lay off 18800 employees. This big tech giant has been bringing a huge number of people under its umbrella, but as of last year, it started downsizing last year.
Andy Jassy the CEO of Amazon said in a blog post that the layoffs are going to happen because of the rapid hiring they had done in previous years and he also claimed on the uncertain economic condition.
Amazon's corporate workforce will be affected by these layoffs but it will not impact the employees in the warehouse.
Amazon was planning to cut off around 10,000 employees in November. But now it is clear that the number is more than 10,000. The CEO Jassy said that the number of layoffs is a little more than 18,000.
The CEO showed optimistic behavior when he blogged about layoffs. He said that Amazon has faced many bad days in the past and has recovered from difficult economies in the past, so we will continue to do so. He said that we will overcome the coming inflation or even these bad uncertain days in the market.
Related Posts
18000 is about 1% of Amazon's total workforce. Around 15 lakh employees are working in corporate offices and warehouses. So, the number of layoffs is just bigger for the world, not for Amazon.
The big tech company Amazon faced a slowdown during the time of pandemic last year. And now the big hit on sales at a 40-year high on sales.
News of the layoff from Amazon came on the same day when the business software giant Salesforce announced its round of layoffs. They are laying off 10% of the workforce.
The news of layoff had not ended here, the biggest companies like META, Twitter, Snap, Swiggy, and Vimeo had already announced their plan for layoffs. The major factor is in times of a slow market all companies want to reduce the cost.