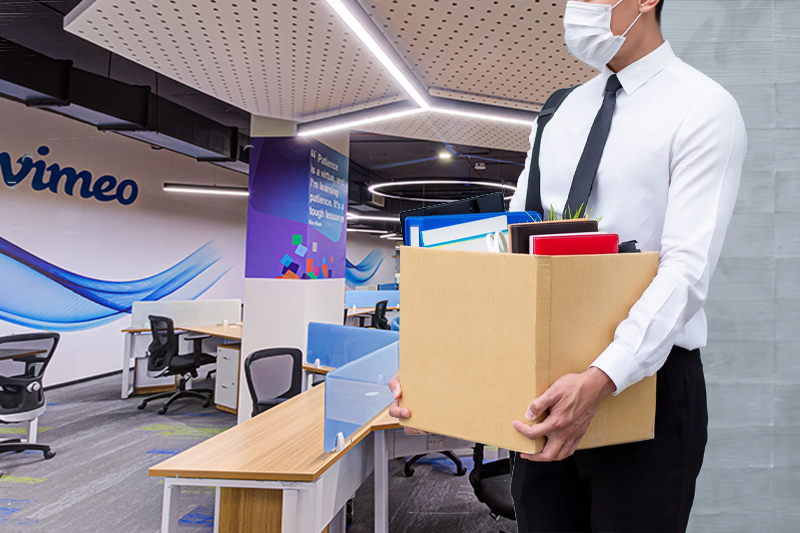 vimeo will lay off 11% of its workforce
Last updated on January 13th, 2023 at 04:46 am
San Francisco: Followed by tech giant Amazon, king of software Salesforce, the video-sharing platform Vimeo is going to cut off around 11% of their employees. The reason is the uncertain economic condition of the world.
Anjali Sood the CEO of Vimeo, announced this layoff news in an online letter. She said that People whose jobs have been affected have received emails and invitations to meet their HR and team leaders. CEO said employees will be notified by personal emails.
The company is cutting off employees from every department of the company. Sales, research, and development will be the most affected departments by the layoffs.
The CEO said in the letter of announcement of layoffs, that we are focusing on the size and structure of our company to create a new plan to make Vimeo easy to use in 2023. This reduction will enable us to achieve our profitability targets. This will control the situation in the market and help us to reach our target.
Keep Reading
The company Vimeo already had a round of layoffs in July and this is another round of job cuts following that period. In the first round of July, CEO Sood announced a 6% cutoff of the employees. And this time the video-sharing platform Vimeo is going to lay off around 11% of its employees. Let me tell you multiple sources and annual regulatory filing reports are saying that this company has employed only 1200 people till 2021, December!
Though, CEO Anjali Sood has said in the letter that this was a very difficult decision for Vimeo. This will affect the entire company. CEO Sood said that the employees who are losing their jobs will get financial help from Vimeo.