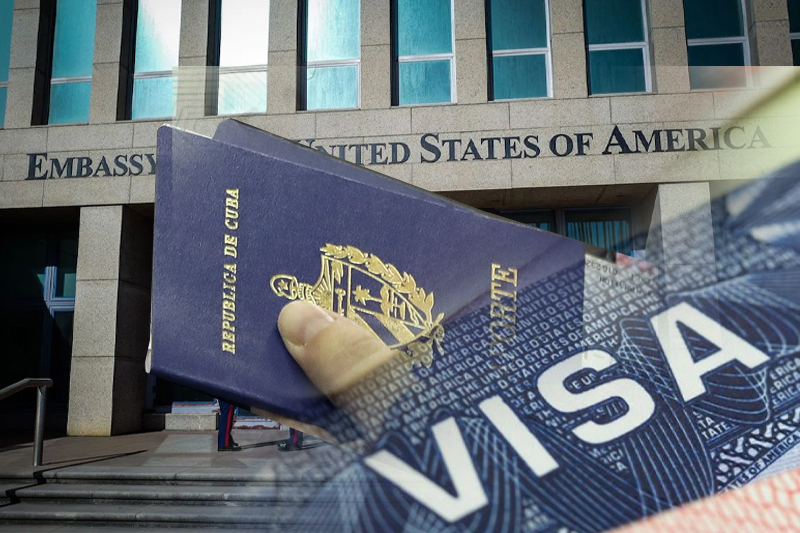 us resumes full immigrant visa service in cuba after 5 years
Cuba: From Wednesday The US consulate in Havana started the full immigrant visa services for the people of Cuba. This was closed because of the mysterious SONIC ATTACKS on diplomats.
This is going to happen after the big exodus from the communist island to the USA. Cuba is in the worst economic crisis in the last 30 years. The main factor is unregistered migrants.
After 2017 People of Cuba paid a high price to submit a visa request for a third country Guyana, which is in South America. So, the people of CUBA are happy with the new announcement by the USA.
Melissa Vazquez and the 18-year-old expressed their happiness after submitting their visa applications. She said that she had been waiting for a long time to meet her father, who is in the United States.
It is a step to ensure a safe, legal, and orderly life for the people in Cuba. It is for the good of Cubans to re-introduce the visa policy for non-immigrants, by expanding operations in Havana, as stated by the US Embassy.
Keep Reading
Though the tourist visa processing is still closed.
The Cuban Family Reunification Parole Program is also going to start by the administration. This will help the Cubans to make a smooth connection with their relatives who are living in the United States.
let me tell you that This visa process was closed under the administration of former President Donald Trump. The cause was Havana syndrome, after which diplomatic staff and their families fell ill with symptoms. In many countries, the US missions were said to have been the symptoms. But this is still a mystery!
But the new beginnings in the processing of visa policy with Cuba will please the citizens. Now they can meet their family and friends after a long wait of 5 years.