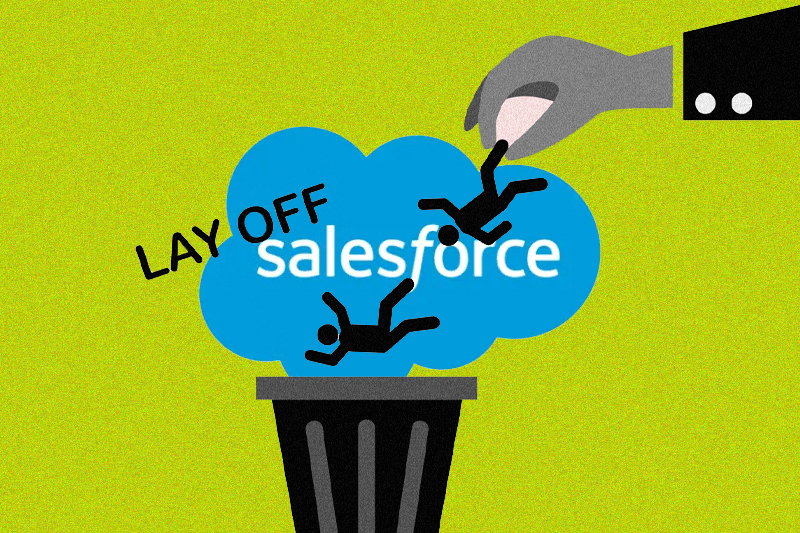 salesforce lays off 10% of its employees in this round of job cuts
Last updated on January 13th, 2023 at 04:46 am
On Wednesday Salesforce announced a new round of layoffs in the tech industry by calling for 10% of the cut-off in their workforce.
This company is all set to reduce its real estate footprint. The reason is mostly the Macroeconomic uncertainty, that hits Silicon Valley very hard.
The Salesforce has 73,541 employees globally till Jan 2022 according to the reports.
Marc Benioff, the co-CEO of Salesforce, accepted the company's layoffs in the early pandemic and said that the upcoming weeks are coming with more news of layoffs in the industry. He said that the cuts in jobs are being done during the announcement.
Keep Reading
On Wednesday, Benioff said in the letter that employees who are in the United States and affected by these will receive 5 months of paid leave and health insurance. They also provide them with better resources for better career opportunities in the future. Talking about those people who are outside America, Benioff said in his letter that they will also get the same support from outside.
Benioff in his letter called all employees their friends and family. We need support in this bad time, compassion and love are needed in this time.
Salesforce's stock fall by a big drop in the last year as per other tech companies too. Amazon and Meta had also said about their loss in stock in 2022. co-CEO and vice chairman of Salesforce Brett Taylor also said that they will step down from his position by the end of January 2023.
An analyst at Waybush Securities Dan Ives explained it as a try of adjusting the environment according to the demand.
The tech sector was a joy during the time of the pandemic because of the online shift work environment but after back to normal days are shifting people offline. And the same time the signals of inflation, low GDP, world wars, and low demands are pressurizing the tech giants to rethink the structure of the company.
As a result, we are seeing cutoffs in the workforce to reduce costs.
It won't be surprising if another sun comes up with some other news of layoffs, as today Salesforce is set to cut 10% of its workforce.