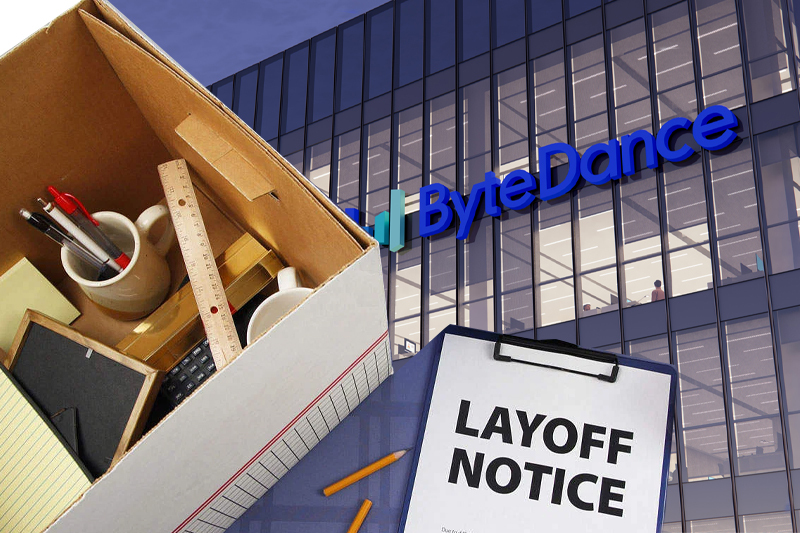 bytedance begins laying off 10% of employees
Last updated on January 13th, 2023 at 04:46 am
We saw that in the last 2 years, ByteDance was recruiting in a big way, with more than 100,000 people recruited by them. But do you know the reason behind this? Why are they getting recruited on such a large scale in the wave of inflation, is there no effect of inflation on them? Of course, they are facing it!
But the reason behind this massive recruitment is rapid layoffs! There is another big news from his side.
ByteDance, a tech giant in China started a round of layoffs. They are planning to cut 1/10 of their workforce. The layoffs will be focused on the areas of R&D, products, and operations.
Platforms Toutiao, TikTok, and app Douyin, office communication tool Feishu, and DongChedi—an automobile information platform—received layoff notices on December 30, Jamian News reported.
Actually, after the low-performance evaluation report of October, notices were received after a discussion with the HR department or the leaders.
Keep Reading
Some of the people who left ByteDance were welcomed by Jamiaan News for interviews. And that interview revealed that some employees left voluntarily because of performance improvement, and others left after receiving compensation from the company. And there are many who have just lost their job but don't want to lose them because they didn't have any other backup plan.
Chantruth, a Chinese media report, also said in their report that some employees of ByteDance told them that the news of layoffs is true. But this is because of the predicted underperformance in 2023, not 2022.
A business leader said on Feishu that this year from December to now the time was difficult. They cut off over 1000 people from their unit. Many employees left their jobs here of their own will and it is not a good sign. The company is too under pressure because of the low workforce.
ByteDance's revenue slumped to a bottom in 2022 and now CEO Liang Ruobo is trying to control expenses by cutting the workforce again. He laid off his employees in many business areas.