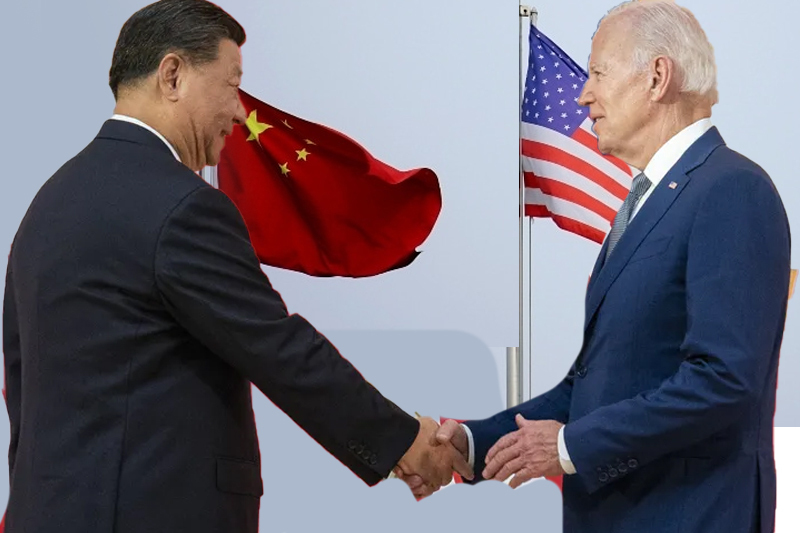 china sanctions us individuals over action on tibet
It is a big breaking in between changing the world political chain. China has imposed sanctions on two American individuals in retaliation for action by Washington over human rights abuse in Tibet. The Chinese government announced this on Friday.
What did China say?
China's Foreign Ministry said in a statement that while Todd Stein and Miles Yu Mauchun would be banned from entering China, their immediate family members would also face the ban. Their assets in China will also be frozen and they will not be able to contact any person or organization inside China.
This statement also includes the act done by America, when they sanction over 2- Chinese men under Tibet human rights issue, then no help could reach them.
Keep Reading
What happened in America?
On 9 December 2022, the US imposed sanctions on two top-ranking Chinese officials. Wu Yingjie – who served Tibet from 2016 to 2021. And the other name was that of the police chief of the area, Zhang Hongbo.
Secretary of State Antony Blinken announced the ban. He said the US is imposing this ban to protect members of religious minority groups in Tibet from detention and physical abuse. America wants to stop China's inhuman activities in the autonomous region of Tibet.
America also blamed Wu for serious human rights abuse. Wu was responsible for instability in the Tibetan region- America added.
America found Zhang's engagement in serious human rights abuses too. Serious torture, the killing of prisoners, etc were performed by him.
Is China taking Revenge?
Although China did not give any specific reason for the recent ban, which it has imposed on 2-Americans.
Stein, who is facing sanctions in China, is deputy staff director at the Congressional-Executive Commission. He also held several prestigious positions before this post in 2021.
Another American person is Yu of Chinese descent. He is a Senior Academician at the US Naval Academy.
China always claims that Tibet has been a part of its territory. But supporters of the Dalai Lama say it was independent.
Although this is a straight fight between the dragon and the so-called world's biggest bull, it will lead to some significant changes in the politics of the world! Just hope that Tibet will not be sacrificed.