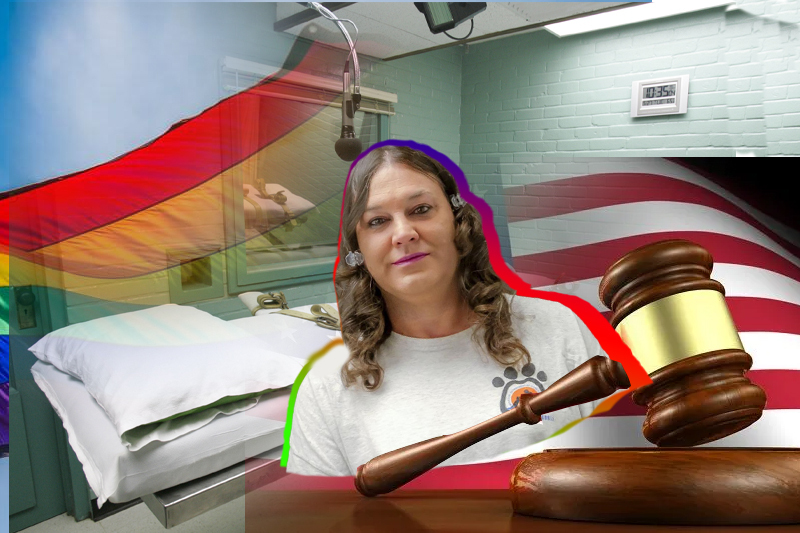 first ever transgender execution in the united states
A transgender woman was executed in the United States for the first time on Tuesday evening, according to officials. Amber McLaughlin, 49, who was accused of murder, was declared dead at the Diagnostic and Correctional Center in Bonne Terre, Missouri, shortly before 7 p.m. local time, according to a statement from the state prison department.
According to the local Fox2now news channel, McLaughlin was executed by lethal injection. This was the nation's first execution of a transgender individual of any sexe. She also became the first person executed in the United States this year.
McLaughlin was convicted of murdering her ex-girlfriend in 2003 in a St. Louis suburb, before her transition. The victim had to acquire a restraining order against the stalker, McLaughlin.
Keep Reading
McLaughlin waited for the victim, Beverly Guenther, as she left work on the day of the murder. She was subsequently raped and killed with a kitchen knife. Her corpse was discarded close to the Mississippi river.
In 2006, McLaughlin was convicted of murder by a jury that could not agree on a penalty. The judge then imposed the death penalty, which is permitted in Missouri and Indiana.
In light of this, her attorneys petitioned Governor Mike Parson to reduce her sentence to life in prison.
In their mercy appeal, her defenders stated, "The death sentence being contemplated does not originate from the conscience of the community, but from a single judge."
In addition, they contended that McLaughlin had a rough upbringing and mental health concerns.
Two Missouri members of the US House of Representatives, Cori Bush and Emanuel Cleaver, were among the other notable individuals who backed her cause. They contended in a letter to the governor that McLaughlin's adoptive father had beaten her with a baton and even tasered her.
Alongside this horrifying assault, she was also fighting in silence with her identity, a struggle we now recognize as gender dysphoria, the letter read. Individuals who feel that their sex at birth and gender identification do not correspond.
According to press accounts, McLaughlin began her gender transformation in recent years but stayed in the men's section of Missouri's death row.