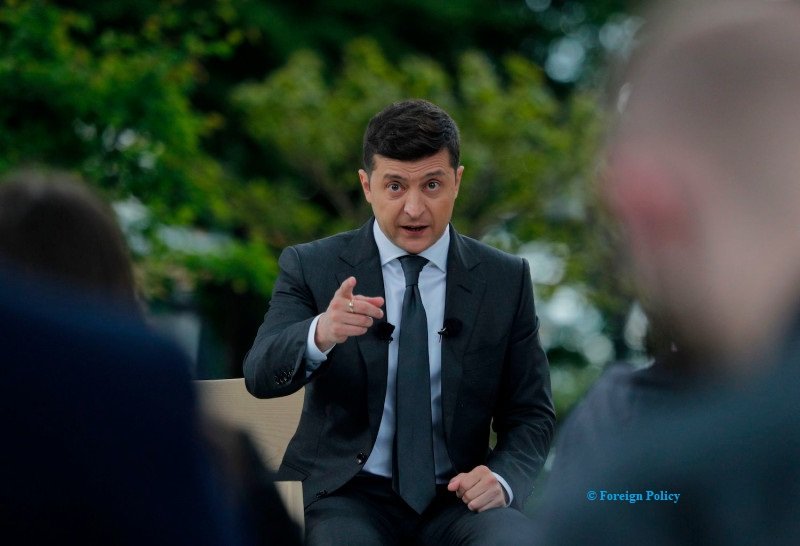 A large number of Ukrainians have appealed President Zelensky to present the convention to Ukraine's parliament
Ukraine has approved the Convention on the Elimination of all Forms of Discrimination against Women (CEDAW) and has marked but not yet confirmed the Council of Europe's Istanbul Convention on Preventing and Combating Violence against Women. A large number of Ukrainians have appealed President Zelensky to present the convention to Ukraine's parliament, the Human Rights Watch stated.
What can Zelensky can do right now to advance women's rights in Ukraine?

There's a European convention against violence against women. Ukraine's signed it…. 9 years ago.

Z needs to submit it Parliament for ratification.
New from @hrw https://t.co/iG7QYosmAF

— Rachel Denber (@Rachel_Denber) July 22, 2020
The appeal was in light of a report by a domestic violence support group in Ukraine, stating it had gotten numerous complaints on phone calls than usual from ladies amid the coronavirus crisis since the pandemic began.
According to the UN report, Gender-based violence is continuing in Ukraine, with 90 % of cases are about violence against women. Political conflict and instability have detrimentally impacted on the situation of women in the nation and gender equality.
During the Covid-19 pandemic crisis, reports of domestic violence against women have also surged. Women around the world have filled social media with testimonies, and photos regarding ill-treatment, and gender bias.
The #COVID19 pandemic led to an increase of domestic violence cases against women. To accelerate efforts aimed at ending gender-based violence in cooperation with HealthRight International we developed the Brochure for gender-based violence survivors: https://t.co/JW7l5D8Xtw pic.twitter.com/HFfiAwzjNz

— UN Women Ukraine (@unwomenukraine) July 16, 2020
While we commend the contribution of women during the pandemic, it is important to remain careful about the many negative aftermaths of the crisis that shows an increase in the number of violence against women and the girl child. Especially in Ukraine, complaints of domestic violence against women have doubled, the UN News reported.
A recent report by the Organization for Security and Co-operation in Ukraine found that 66% of women surveyed said they had "encountered physical, psychological or sexual assault from their spouses or accomplice since the age of 15."
In 2017, Ukraine passed a domestic violence law, but as per social activists and citizens, more is required. President Zelensky stated recently that he would present the convention to the Verkhovna Rada when the Ministry of Social Policy and the Foreign Ministry notifies him. Human Rights Watch has written to both the ministries, requesting them to pay urgent attention to the matter.
Article Credit: The Human Rights Watch/ United Nations News