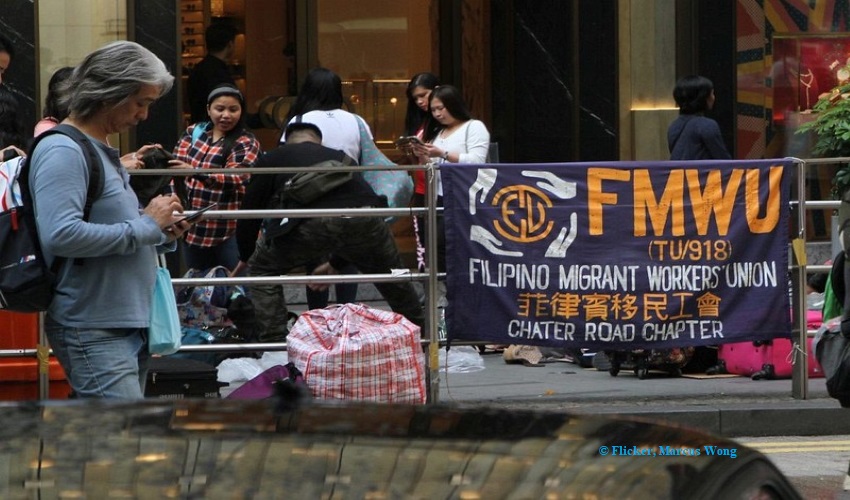 It is a tough time for the Philippine nationals. For most of them, working as migrant staff is the only way to earn a good amount of money and send it back home to families.
It is a tough time for the Philippine nationals. For most of them, working as migrant staff is the only way to earn a good amount of money and send it back home to families. But with the Covid-19 situation closing down avenues for work abroad, many have been left without work or options to earn a decent living. While the lockdown has eased in the Philippines and the government is now allowing people to travel overseas, many countries are still reluctant to receive migrant working force.
Money sent home from overseas workers accounts for around 10% (!) of GDP in the Philippines ($33.5 billion last year)

Another example of the impact of coronavirus on remittances (which have fallen globally by 20% this year, according to @WorldBank)👇 https://t.co/go3d4bBxWA

— Chris Creegan (@ChrisCreegan) July 23, 2020
Countries across North America, Europe, the Middle East and parts of Asia such as Singapore, Taiwan and Hong Kong have continued to employ Filipinos in large numbers. They are known to do low skilled work, mostly in farms, construction sites, factories etc. Currently, the demand has opened up again as economies worldwide are kicking back into action. However, working conditions of migrant workers continue to be a debatable issue. There are still apprehensions over the conduciveness of the work environment with very low guarantee of protection for them against contracting the Covid-19 virus.
Currently, the work force comprising more than 90,000 migrant Filipinos have been repatriated from various countries back to Philippines. Their earnings that are treated as remittance earnings account for almost 10 percent of Philippine's gross domestic product. According to update statistics, about 10 million Filipinos work or live overseas.
As many 4 million Filipino overseas workers are projected to lose their jobs or take a pay cut this year, according to the Ateneo Center for Economic Research and Development, a local think-tank. According to the Central Bank, last year, remittances from overseas Filipinos amounted to as much as $33.5 billion.
Globally, according to the World Bank, remittances are supposed to fall by almost 20 percent. For Philippines, a fall in their remittances gains isn't good news, as it makes up for a lot of money that comes into their economy through money sent in by migrant Filipinos.
How is #COVID19 impacting migrants? For one, remittances – or the money they send back home – could drop 20% this year, severely impacting their families. https://t.co/iSoKPMdZ3L #ExpertAnswers pic.twitter.com/xhXS4RFhL5

— World Bank (@WorldBank) July 19, 2020
One in nine families will be severely affected due to the loss of remittance pay this year, the UN official findings have said. Also, as many as 200,000 Filipinos are still stuck in various parts of the world and have not been brought back into Philippines. Some of these are also serving on merchant ships, which according to the UN, are already facing challenges of returning back to port origins or dock anywhere for refueling of supplies.
In the mid of June, the U.N. chief Antonio Guterres had asked for marine personnel who have been stranded on sea for more than 15 months to be brought back home and be considered under the 'key or essential worker' category. These include migrant workers employed at sea in various merchant ships as well.