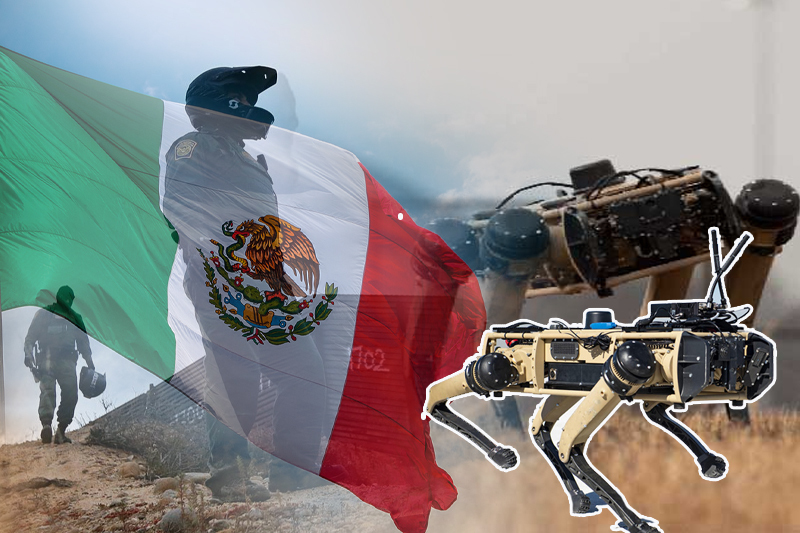 robot dogs on the border with mexico

US – In February, US Border Guard forces announced that they were working on deploying Ghost Robotics creatures to monitor the country's border with Mexico in order to tighten control over migration.
These are shiny robots 75 centimeters tall and weighing 32 kilograms, which look like they can easily overtake a person if he suddenly turns against him.
The US Space Force released a photo, of the US Army unit responsible for all space projects and US satellites after they successfully tested robotic dogs on July 27.
Officially, the metal version of man's best friend is called the Vision 60 and is made by Philadelphia-based manufacturer Ghost Robotics. This prototype dog guarded the space base well during testing.
This is a result that gives the US Space Force confidence that four-legged robots will be able to take on certain repetitive security tasks, which means that the work will become fully automated.
Related Posts
These intimidating robot dogs are designed to recreate the qualities of military dogs, without the need for training or treats, and without the dog's lovable qualities.
"They're unstoppable, with the ability to get right back up from any slip, fall, or failure and keep moving using our proprietary blind-mode operations," manufacturer Ghost Robotics says on its website.
In fact, with their arched posture and headless metal body, the robots look nothing like their natural counterparts. If anything, they look like they're straight out of an episode of the dystopian British TV show Black Mirror, which many on social media have pointed out since Ghost Robotics showed four-legged robots.
It is worth noting that the announcement that these dogs will be used on the border with Mexico has caused criticism. The news was heavily criticized by civil rights activists as well as members of the public who found the use of robotic dogs to scare away migrants hoping to find a better life in the US too dystopian and inhumane.