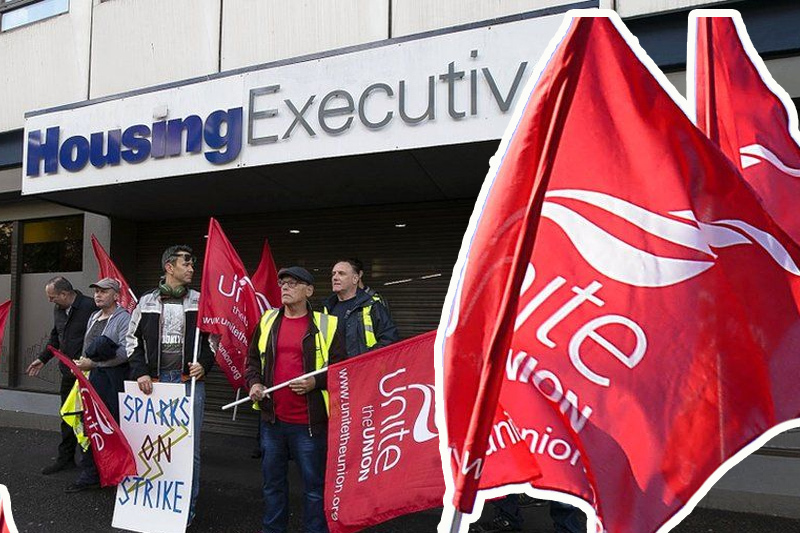 ni housing executive workers extend strike over pay by four weeks
UK – Unione Unite said about 300 members were involved in the wage dispute. Repairmen from the Northern Ireland Housing Authority (NIHE) have extended their strike for another four weeks.
The first four weeks of strikes began on 5 September. NIHE said the conflict would affect maintenance services in Craigavon, Coleraine and north and west Belfast.
During this period, the company stated that it would only carry out emergency repairs in these areas. Unite said the strike resulted in an "ever-extending backlog of improvement work to public housing units".
Unite General Secretary Sharon Graham called the 1.75% pay raise proposal "annoying" and said it leaves members no choice but to extend the strike.
"The absence of any movement to address our members' pay claim and end this dispute from management is a truly shocking failure," she said. "Unite is full square behind these workers in their fight for a decent pay increase."
A spokesman for the Housing Authority said wages were not set by the board or executive team, but were governed by national collective bargaining agreements.
Keep Reading
"A national pay offer for this year was made on 25 July which includes an additional £1,925 for all employees. This would, for illustrative purposes, amount to an increase of 10.5% for the lowest paid employees," a statement said. It added: "We await the outcome of the national consultations on this offer and we will implement any agreement as quickly as possible."
The housing authority said tenants can continue to report repairs through the normal channels.
It is worth reminding the reader that strikes continue throughout the UK. The reason for the strikes were utility tariffs. The workforce demands higher pay and other bonuses. Trade unions are actively demanding better workers' rights and higher wages.