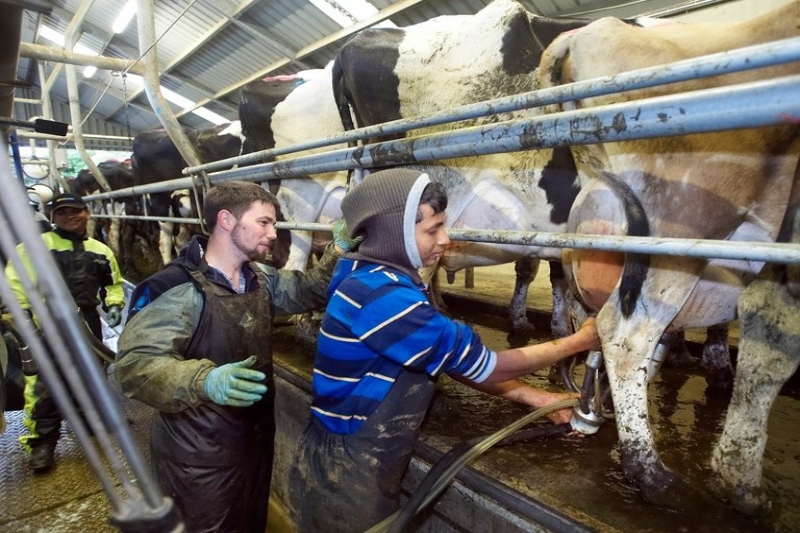 new zealand open to migrant workers to support dairy labor shortage

New Zealand – Waikato, New Zealand has a unique problem of stress amongst dairy workers. senior Te Awamutu-based Federated Farmers official, labor shortage has come haunting the dairy sector, as labor is shirking long hours of work without proper rest and pay.
The government is now looking at employing an extra 500 staff to meet the worker shortage. This would also mean more international workers would be invited into New Zealand before calving starts. Another unique challenge is that Australia is pinching those workers who are not getting residency easily in New Zealand.
Starting July, a new employment scheme will be put into place, where accredited employers in the dairy sector will be able to get in more overseas workers. But this might not solve the problem of worker shortage till the next season, starting June 2023. So, in the interim, the Government had previously approved having another 300 foreign workers in dairying under an exceptions policy. But this week's announcement added another 500 to that number. The workers need to be paid at least $28 an hour.
Related Posts
While, amongst other New Zealand states, Waikato has a better economy for international workers, Federated Farmers employment spokesperson Chris Lewis from Pukeatua says it's important for farmers to post accurate and attractive job ads, and to treat their staff well, to help combat labour shortages.
Labor pressures are immense on the industry and the government has to understand that. This has been communicated by Chief executive Tim Mackle from DairyNZ, a talking podcast for dairy workers. "We made it clear to Government that the 300- dairy border class exception workers previously approved was nowhere near enough to meet the demands on-farm and reduce the current high levels of farmer stress," said Mackle. DairyNZ said that, before the announcement of a total of 800 extra overseas workers, the sector was estimated to have a shortage of 4000 nationally, with record low unemployment and a prolonged border closure contributing.