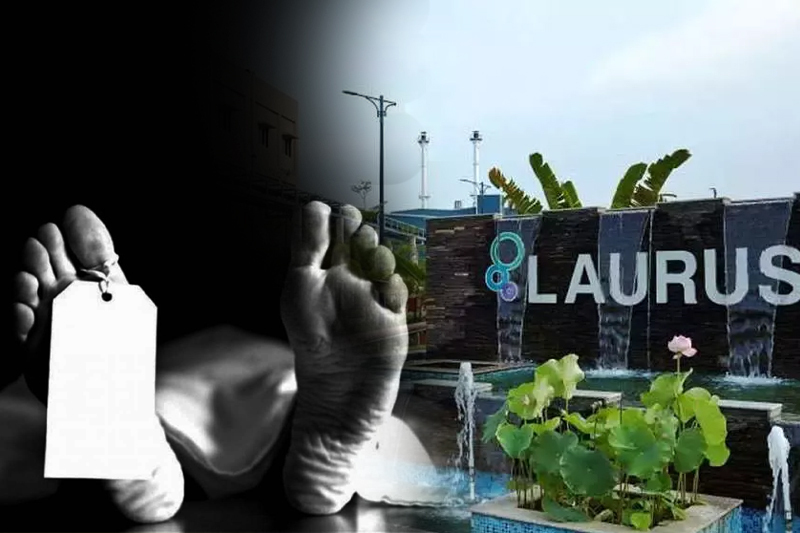 fire engulfs laurus pharma's andhra unit
Andhra Pradesh – Recently in Andhra Pradesh on Monday evening, a fire flashed at the lab of Laurus Pharma. The fire flashed at unit third of the manufacturing plant. By this instant fire, four workers lost their lives and one was seriously injured. 
The statement has been given by the company itself. The company said that they are very sad to inform you that they have lost their 2-regular and 2-contract based employee in the outbreak of fire. This happened after they reached the hospital, and one employee is still fighting death in a hospital bed.
The dead were Rajesh Babu Talasila aged-36, Rambabu Bingi aged-32 and Majji Venkata Rao od 28, Ramakrishna Rapeti 30 years. And Y Satish is seriously injured.
Keep Reading
One statement of the police came, and they said that this incident had happened during maintenance work.
The Minister of Industries in the state said that labor is treated in the hospital. And the ANI stated that chief minister Jagan Mohan Reddy of the state has informed about this incident. And state government announced a compensation of Rs 25 lakh for the families who had lost their families in this fire.
US FDA inspected this pharma on 24 Oct!
In Andhra Pradesh, Paravada, Visakhapatnam. between 24 October to 28 October 2022 the US FDA inspected the manufacturing facility of the pharma company. And after inspection, they give a form 483 by one observation. The stock is trading down 2% on BSE.
Some leaders said that at JNPC management of various pharma is being ignored and the government is also silent on this issue.