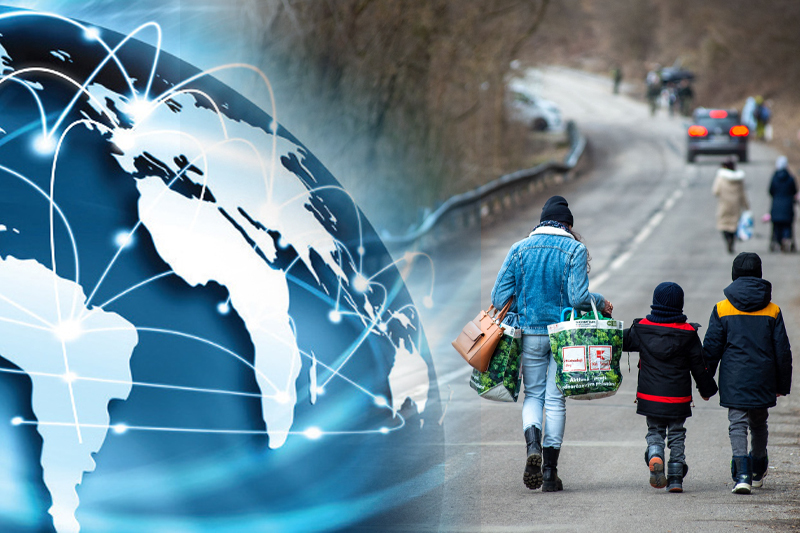 you should know 'in 2022, 100 million people were displaced worldwide
UN news head Filippo Grandi said that this a record that had not been set. This figure of refugees is more than 90 million in the previous year 2021. The main reason is violence, and conflicts for the migrations of people from their homes. Ethiopia, Ukraine, Burkina Faso, Syria, and Myanmar are the main regions from where people flee.
UN News has warned that thousands of desperate migrants have looked to Europe as a preferred destination, putting their lives in the hands of human traffickers and embarking on the perilous journey across the Mediterranean.
What is the reason for displacement?
Now almost seven-year passed since the violence and protests started in Yaman, because of this critical situation in the country people left their homes and this happened on a large scale. Around 4.3 million people left their countries and became refugees.
IOM the agency of UN migration and the ECHO European Union's humanitarian aid arm is coming forward to help the refugees. More than 325,000 people are displaced by the conflict and some organizations is coming forward to help them since May.
Keep Reading
In many countries especially in Yemen conditions for refugees are becoming worse, and women are facing more trouble. This is stated by the chief of the IOM Christa Rottensteine.
In Syria, wars and violence are impacting lives for eleven years. More than 80,000 Syrian peoples call the Za'atari camp in Jordan their home.
So, Jordan is hosting over 675000 registered refugees of Syria and they are living in the towns and villages among local communities. 17 percent live in the two main refugee camps, Za'atari and Azraq.
Similarly, more than five years back thousands of Rohingya flee from Myanmar. Many of them are still near the Bangladesh camps.
If I say about the statistics there are more than 7.8 billion Ukrainian refugees in Europe. Millions were displaced from the Tigray region due to armed conflict last Nov 2020.
UN is stepping forward to help!
UN announced the response plan in march 2022 and called for 881 million US$ for refugees and neighboring communities.
On the UNHCR website, they said that this winter is going to be very challenging for the millions of people who became refugees because of many forceful situations. 
Antonio Guterres said that we all are responsible for that, it is more than a humanitarian issue.