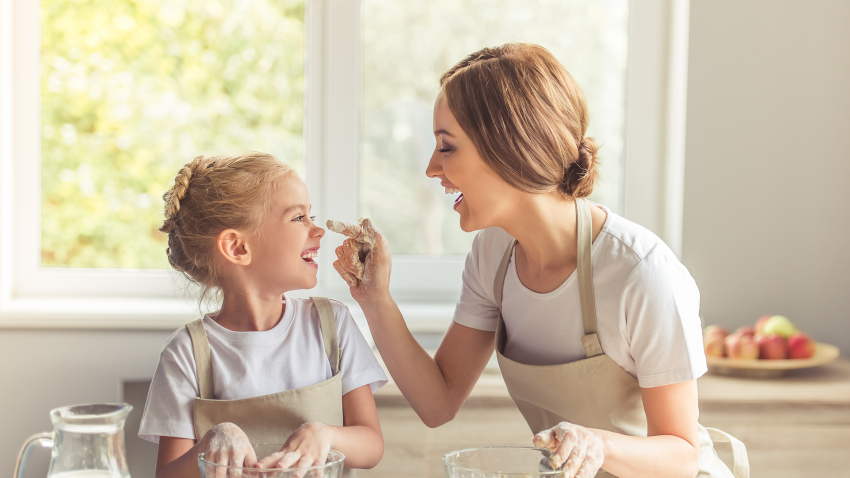 How To Be A Happy Mom In Quarantine
Being a mother is a full time job. It is never going to be easy and it is a lifelong pursuit of perfection. But come the situation of lockdown and you shouldn't have to pull your hair off your head. Here are some pointers to keep in mind so that you enjoy your time this way as well.
Plan Yourself But Not Too Much: Without planning, you will not be able a full house. You are not used to having everyone around, and that can be stressful and tricky. If you are working mother, chances are you are doing both together. Plan your meals out, divide responsibilities and ensure those tasks are carried out just as you put them into action. DO allow some deviation, because you are dealing with human beings and not robots.
Make Time For Everyone: Try and prioritize your work commitments and giving time to children and husband. Once you put a routine into order, ensure you do your phone calls when kids are in their room and busy with school chores. Engage them in laying down afternoon and evening table. Bond while doing tasks. Keep the laptop and phone aside while you have your evening tea with your husband.
Don't Blame It On Shortage Of Time: If you can't keep everyone happy, it's ok and you should accept it. Don't make yourself guilty blaming it on paucity of time.
Time is something we never have at our leisure so do the best you can in whatever time you have.  Because everyone is at home, routine can go off track; stick to your timetables and relax!
Train Them All Well: Once you are working mother, chances are your kids know how to fend for themselves. If not, then don't be available to them for everything. Teach them and others to do their own work. You don't have to be liked and loved by all. The best way to run a house smooth is to delegate and make them responsible for the success of that task. Times are tough and this is wonderful opportunity to instill good values, habits and sense of responsibility in your spouse and kids.