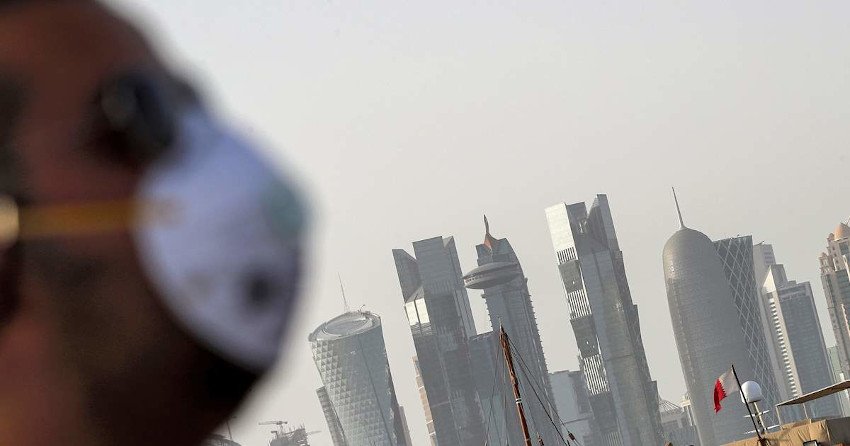 (C)Amnesty International
The migrant workers' crisis continues in the Qatari labor camps, amid warnings by human rights organizations ! these camps will turn into a spread machine of the new Corona virus (COVID-19), after discovering 5,000 confirmed cases of Corona virus in Doha, the Qatari authorities still keep the real numbers hidden , and keep on hiding the truth from its people and the world, declaring that the situation is under control and that there's nothing to worry about if everyone respects the confinement measures. Meanwhile migrant workers are being ignored, not allowed to stay home and sent to work with all the risks, and put in inhuman living conditions.
This rise in the number of contamination comes after the Qatari authorities rejected the recommendations of human rights organizations to provide new accommodation for workers to prevent the spread of the infection, workers live in an atmosphere of fear and doubts inside the camps, where they sleep in crowded rooms, making it difficult to avoid personal contact and respect of social distance.
The 2022 world cup stadiums projects' employers in Qatar imposed on workers unpaid leaves after testing positive for COVID-19, and forced the rest of workers to continue working.