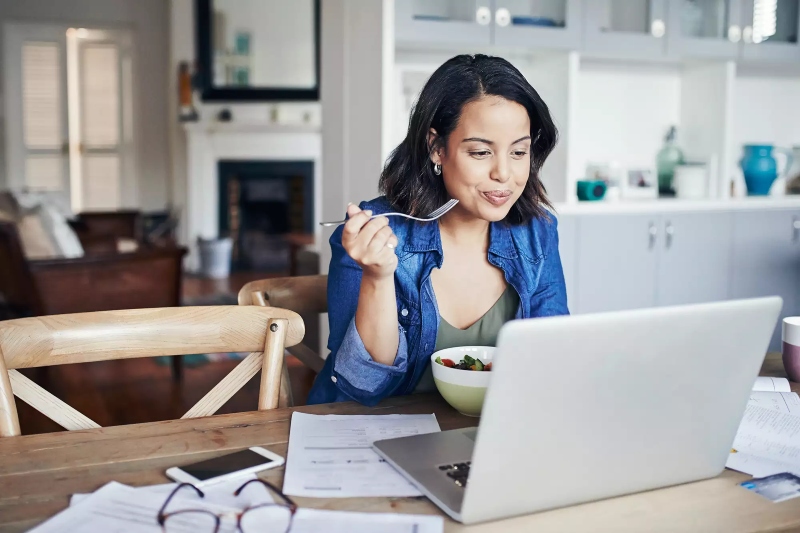 one or two days a week working from office is a "productive" feat

United States – A latest study conducted by Harvard Business School has underlined that working in office just for a day or two greatly bolsters the productivity. The report said that people who spent majority of their work time working from home and just one or two days from office performed at par.
The study
The report is based on a study that included a live test of 130 administrative employees. These workers were divided into three groups and studied for nine weeks. One group of them did not spend more than 8 weeks in office. Another group had to spend 9 to 14 days in the office, while the last group spent more than two weeks in the office.
It was found that the group of workers that worked from office for two days a week performed the best. "Intermediate hybrid work is plausibly the sweet spot, where workers enjoy flexibility and yet are not as isolated compared to peers who are predominantly working from home," the researchers noted.
Related Posts
A stark contrast from global calling
The report from Harvard study that was published last month, presents a sharp contrast from global calling that employees must return to office full time for increased productivity.
In February, New York City Mayor Eric Adams met more than 100 chief executives to discuss bringing back the staff in office. "We can't keep kicking the can down the road," he said to Forbes magazine. "Let's start out with a three-day work week, to let people see how safe it is to come back to work, then we cycle back into a five-day week."
The debate might be long standing to reach a conclusion for complete returning to office physically or adopting hybrid model as the new way of work. What is your take on this? Which is your preferred work model? Comment below and join the conversation.