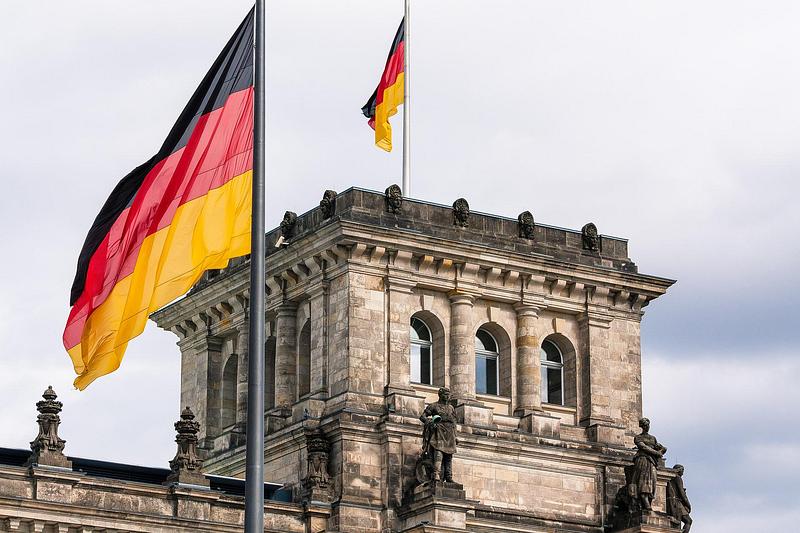 germany's highest paying jobs
Last updated on August 26th, 2023 at 11:40 am
Germany is often recognised as a fantastic place to work. Germany, located in the heart of Europe, boasts one of the greatest standards of life in the world, a diverse economy, and high average earnings, as well as being home to many prominent worldwide companies, providing a plethora of profitable and advanced employment options.
Based on Kununu's most current rankings, we'll walk you through the top 20 highest-paying occupations in Germany, as well as some information about these jobs and what you should consider before making the move to work in this amazing country.
Table of Contents
20. Regional manager:
Regional managers are in charge of multiple company units in different industries in a specific territory or region. Regions in Germany can refer to a single major city or one of the country's component states.
Regional managers must be proficient in a wide range of skills, from operational and technical understanding to more specialised knowledge such as human resources and accounting.
Also Read: top 10 highest paying jobs in the philippines
Average annual salary: €68,200 (£57,700 / $78,950)
19. SAP HR consultant:
SAP HR consultants are SAP payroll and productivity tool experts who share their knowledge with the rest of the company, considerably streamlining HR services and creating value through data and analytics.
Also required is a high degree of technical HR and employment law knowledge (unique to Germany and the EU).
Average annual salary: €68,900 (£58,280 / $79,760)
18. Tax advisor:
In Germany, being a tax advisor is a very responsible job because it is the only position in the banking business that is allowed to file tax returns and statements on behalf of people and corporations. They're also in charge of document certification and communication with the tax office.
As a result, being a tax counsellor requires a rigorous qualification process that includes earning a bachelor's degree and three years of work experience, as well as passing the three-day Steuerberaterprüfung.
Average annual salary: €68,900 (£58,280 / $79,760)
17. Corporate development speaker:
Speakers for corporate development deliver talks and seminars to small and big groups on themes ranging from leadership to sales abilities.
You must have great professional experience and reputation, as well as a natural and captivating character and flawless public speaking skills, to become a corporate development speaker.
Also Read: highest paying jobs in sweden
Average annual salary: €69,100 (£58,450 / $79,990)
16. Trader:
Financial traders work for a company, buying and selling financial instruments including stocks, derivatives, currencies, and commodities on behalf of the company's assets. Reviewing analyst reports and making informed decisions about what to trade in and when is a big part of the job.
Managing the stress that comes with such major transactions is also a crucial element of the job.
Average annual salary: €69,500 (£58,790 / $80,460)
15. Key account manager:
Key account managers are an important and senior member of a company's sales team. They're given nearly entire responsibility over one or more of the company's most important clients (accounts), and they're in charge of keeping the connection productive and nurturing the account in accordance with long-term strategic goals.
Average annual salary: €70,300 (£59,460 / $81,390)
14. Actuary:
Actuaries are involved in risk analysis and measurement, typically in collaboration with insurance brokers, but also with banks and pension funds.
The insurance market in Germany is quite diverse, and actuaries are in high demand. The Deutsche Aktuarvereinigung eV (DAV) regulates the profession and accredits new actuaries, ensuring that they meet strict professional standards.
Also Read: highest paying jobs in norway
Average annual salary: €72,000 (£60,900 / $83,360)
13. Production engineer:
Production engineers are responsible for developing processes for producing everything from soft drinks to automobiles. Efficiency and productivity are just as important as technical competence in this position.
Germany's manufacturing industry is one of Europe's largest, with a reputation for great quality and efficiency. As a result, manufacturing engineers are in high demand.
Average annual salary: €72,200 (£61,070 / $83,590)
12. EHS manager:
Environmental health and safety managers play a critical role in the workplace, ensuring the safety of employees through the development, training, and maintenance of safe working practices. Environmental health and safety managers may also be tasked with protecting the environment against human dangers.
As a result, the position involves a great deal of responsibility and necessitates a thorough understanding of German health and safety rules.
Average annual salary: €73,100 (£61,830 / $84,630)
11. Service delivery manager:
Service delivery managers play a broad function that varies greatly from one organisation to the next, developing programmes and processes to deliver a high quality of service in relation to the business's demands and goals.
Service delivery managers are responsible with both client engagement and leadership, requiring a proper mix of customer satisfaction and cost-effective service delivery.
Average annual salary: €74,200 (£62,770 / $85,910)
10. Pre-sales manager:
The foundation for an effective and productive sales team is laid by pre-sales managers. They may troubleshoot or fine-tune products, produce pitches and presentations to demonstrate the product, create demos, develop and explain technical specifications, and aid marketing and production teams in the sales process.
Average annual salary: €74,500 (£63,020 / $86,260)
9. Business manager:
Business managers have a wide range of responsibilities because they're in charge of running an entire company, from operational and technical parts of the industry to personnel concerns, accounting processes, sales activities, and everything else in between.
While business managers in larger companies are unlikely to be hands-on in these areas, they will be required to know how to lead teams to bring it all together.
Average annual salary: €75,100 (£63,530 / $86,960)
8. Pilot:
Many airlines call Germany home or use it as a hub, notably Lufthansa, which is consistently rated as one of the finest in the world.
Pilots begin as first officers and progress through the ranks of captain and trainee captain as their flight hour's increase. They usually start with short-haul flights before moving on to long-haul flights with multinational companies. In any event, this is a career that allows you to travel the world, even if only after extensive training and awareness of the complexities and attention required in this thrilling position.
Average annual salary: €75,300 (£63,700 / $87,190)
7. Channel manager:
Channel managers are sales facilitators who are most typically found in the media and travel industries (but can also be found in a variety of other industries). They use marketing methods and relationship-building technologies to guarantee that a company's product or service reaches the largest (or most diverse) potential client base.
The position necessitates a thorough understanding of demographics, trends, marketing, and, of course, customers.
Average annual salary: €75,600 (£63,960 / $87,540)
6. Risk manager:
Risk managers are extremely systematic and analytical individuals responsible with identifying and controlling risks to a company's money and assets. These dangers can come from the outside or from within an organization.
Risk managers have a larger function than actuaries, and are frequently tasked with identifying "positive risk." This is a sort of risk that, if correctly handled, can result in financial gains, such as financial speculation.
Average annual salary: €76,500 (£64,720 / $88,580)
5. Legal consultant:
Legal consultants differ from lawyers in that they provide advice to individuals or organizations. Legal consultants cannot represent clients in court, but they must have a thorough awareness of the legal frameworks in a specific sector, legal area, or jurisdiction.
Given the complexities of German law and how it interacts with EU legislation, legal consultants play a critical role.
Average annual salary: €77,100 (£65,230 / $89,270)
4. Software architect:
Software architects are in charge of strategizing and creating software that shapes the products and services of a whole company. They supervise programmers and coders and, as a result, must possess excellent software skills as well as leadership and project management abilities.
Software architects with a high level of reputation and knowledge with several computer languages are quite important to a company.
Average annual salary: €79,000 (£66,830 / $91,460)
3. Lawyer:
Lawyers must have a comprehensive understanding of the law and case law in order to represent clients in legal agreements, courts, and tribunals.
They're highly valued since they must not only have expert legal knowledge, but also be able to explain it in an understandable manner, such as in front of juries or while creating persuasive arguments to win a case. It's a surprisingly complicated job.
Average annual salary: €80,000 (£67,670 / $92,620)
2. Programme manager:
Programme managers are senior project managers that bring together many projects (or 'programmes') and look for efficiencies and solutions that will eventually increase team or organisational performance.
As a result, programme managers must be influential, competent, and well-organized individuals capable of managing multiple work streams at the same time.
Average annual salary: €80,000 (£67,670 / $92,620)
Also Read: The 10 Highest Paying Careers in the World 2022
1. Portfolio manager:
Portfolio managers are responsible for recommending and executing investment actions for individuals or businesses. They're usually in charge of carefully investing large sums of money and are paid accordingly.
This position necessitates in-depth understanding of financial markets and transactions, as well as networking and relationship management skills.
Average annual salary: €80,200 (£67,840 / $92,850)