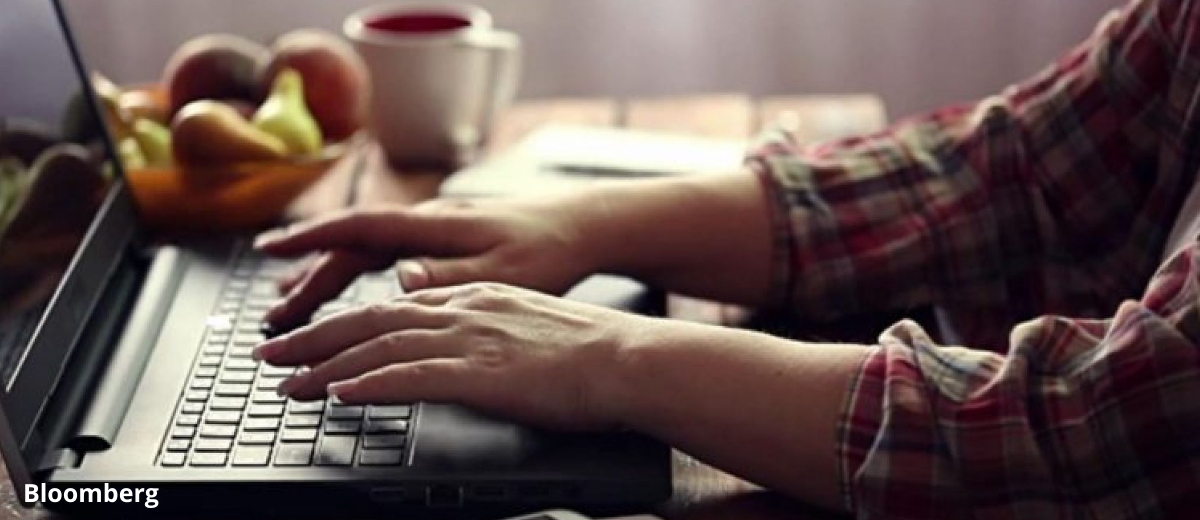 (C)Bloomberg
When coronavirus was announced as a pandemic by the World Health Organization, many nations took precautionary measures to contain the virus from spreading. Among them was work from home for many employees due to the imposed lockdown. It's been more than a month that companies, colleges, and universities are working from home amid the global health crisis. Many people are struggling with work-life balance, but the COVID-19 crisis made it worse for the majority.
There are many positives to working from home; we can prioritize work and personal time. Spend quality time with parents, spouse, and kids—complete household chores such as cooking, cleaning, washing clothes and dusting.
However, numbers of people working from home have increased during the lockdown period. Many nations are facing heavy traffic on the internet at home because of which employees are unable to reach deadlines. Countries have opted to decrease internet bandwidth to help telecom companies manage immense internet traffic.
The responsibility of family and kids in the middle of a global health crisis drained every individual who was facing the lockdown, lack of essential items, worry over health, finances, and job security bogged down many people in the society worldwide.
Work-life balance is a big challenge for people during the coronavirus pandemic, as they are experiencing immense emotional, financial, and professional pressure alongside remote work.
Work-life balance sounds like an excellent remedy for everyone, but striking a balance between personal and professional life amid Covid-19 lockdown is an entirely different ball game. Recently everyone is adjusting to the work from home culture, but many people are not familiar with the habit.
COVID-19 era is turning out to be a nightmare for many remote workers as they're trying to balance between work and taking care of kids, spouses, and elders at home. As per psychologists, Staying with family requires help in performing daily activities.
It is upsetting for kids as well as elders if a family member is unable to give an equal amount of attention to their immediate needs, which can cause emotional stress and anxiety. It can also worsen the performance of an employee amid such circumstances.
However, it is the first time that our generation is experiencing a pandemic and its consequences on emotional and socio-economic life. Currently, it's essential to stay safe and positive at home amid the global pandemic.