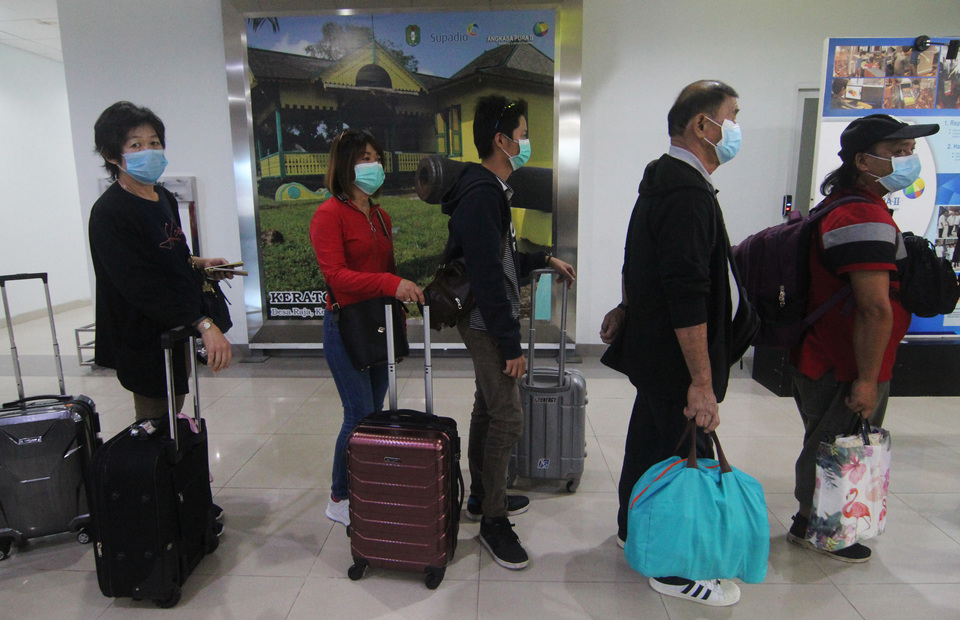 (C)JAKARTA gLOBE
Indonesian citizens stranded in Cairo, Egypt will finally be able to go back to their homeland, after they have been stuck under the corona virus induced lockdown.
Travelling on their own expense, these comprised short term visitors, students and migrant workers.
Stranded in Egypt, they were able to board a flight that has allowed them to be repatriated back to Jakarta. The same flight has acted as an exchange trip for Egyptian citizens stuck in Jakarta and Bali.
The special flight that was arranged by the Indonesian Embassy in consultation with the Egyptian government actually did charge US$700 for each ticket. Strangely, both governments did not volunteer to charter a flight for the stranded individuals.
Stranded Indonesian individuals voluntarily travelled back from Vietnam as well paying a discounted price of $278 per seat for their safe return back to Indonesia comprising workers who had been laid off or were visiting the premises for internship. Strangely, none of these people were facilitated through the embassies on their own and had to pay for their return back home. While they have been able to make a safe come back, there is no knowing whether they will be allowed into Indonesia owing to the fact that there has been mudik exodus ban that has been place till June 01, on all movement of domestic flights and inter-provincial means of transport.