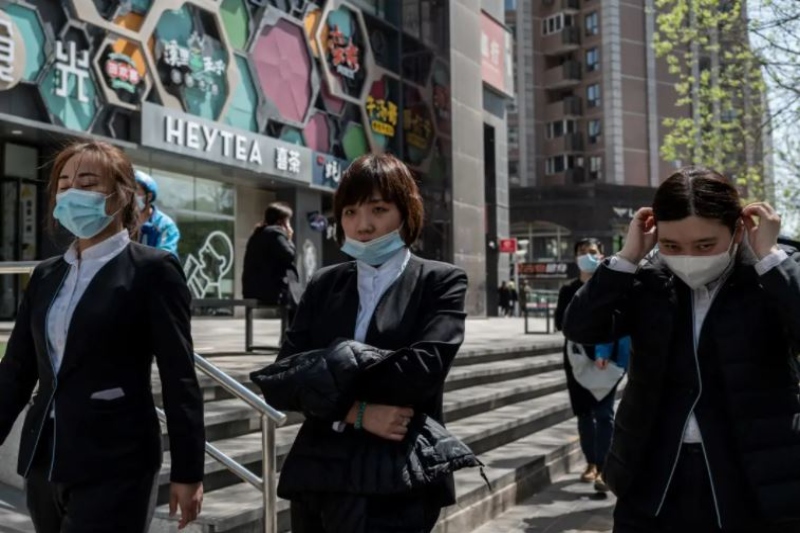 chinese tech firm under investigation for pressuring staff to work extra hours

China – 996 overtime culture has long been a centre of debate that pressurizes people to work from 9 am to 9 pm, six days a week. According to authorities it's a strict violation of law. The culture that is widely prevalent in China's tech sector has brought a leading information tech company under investigation for forcing employees to work overtime by hanging berating posters in office for those not staying beyond working hours.
Inspur, a Shandong based IT company in eastern China was exposed online and reported by The Chutian Metropolis News for harassing staff to work overtime for free, by hanging posters and banners last month in the head office in Jinan. Jinan Labor Rights Supervision Authority has announced opening an investigation into the company's actions.
Banners read quotes like "If you are free, go work overtime. Go to finish our unfinished tasks." Others: "You work overtime and I work overtime, then for anyone who doesn't, he can't escape working overtime", "If everybody takes the extra shifts, it's a really good thing. Overtime is really good", and: "Working overtime in the daytime, you don't doze off; working overtime in the evening, you can't fall asleep."
Related Posts
CCTV, the state broadcaster said in a Wednesday editorial that advocating and promoting hard work is not the same as asking people to work overtime for free. Slamming the company, CCTV said, "Inspur Group is showing off these overtime slogans, perhaps thinking they are creative. This behaviour reflects a deformed overtime culture and shows the company's ignorance of the law and regulations."
The broadcaster added, "We admire hard work, but we can't instil in employees a belief that they must work unpaid overtime."
The company was exposed three months after a joint statement was released by Supreme People's Court and the Ministry of Human Resources and Social Security that warned 996 overtime work culture prevalent in the country's technology sector. The step was taken after some extreme cases were reported where workers had died due to excessively long working hours.