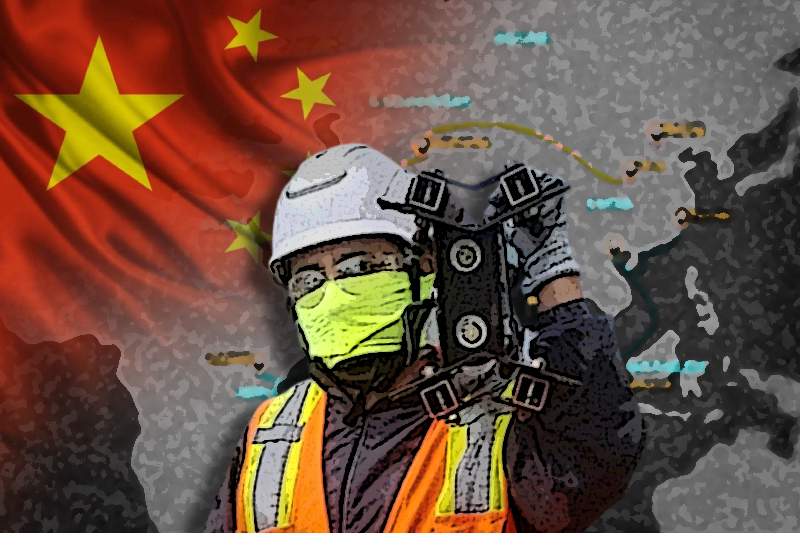 china workers
Workers who are a part of the Belt and Road initiative by China are subjected to excruciating exploitation, that has been bolstered by ongoing Coronavirus pandemic. The initiative is aimed to connect Asia, Africa, Middle East and Europe and includes China funded ports, bridges, 5G networks and other infrastructures.
The initiative employs thousands of labors that are hired through state owned companies and subcontractors. Interviews with several Chinese workers employed in the project and many labor rights advocates bare open a pattern of abuse and rights violations. These abuses can very well threaten China's dream of having a global economic and diplomatic influence, an ambitious mission close to China's leader Xi Jinping.
Related Posts
China Labor Watch, the New York based labor rights advocacy group underlines the proportion of abuse and rights violations that the workers employed in program have to go through. The report by watchdog shares how many workers have been held against their will and are forced to work even while being infected with the Coronavirus. These workers are said to be 'deceived' into working illegally. They have lost possession of their passports and are even devoid of wages for months together. If the workers stand up for their rights, they are often beaten up and sometimes forced into "thought training".
Li Qiang, director of China Labor Watch said, "The entire Belt and Road initiative is based on forced labor. Chinese authorities want the Belt and Road projects for political gain and need to use these workers."
Commerce Ministry of China hasn't responded to allegations made by workers that they were barred from returning home and were forced into labor, overwork, detained at facilities and also denied possession of their passports.